Fortnite Has Revealed the Return of Much Beloved Naruto Skins to the Game
Published 06/20/2022, 1:40 PM EDT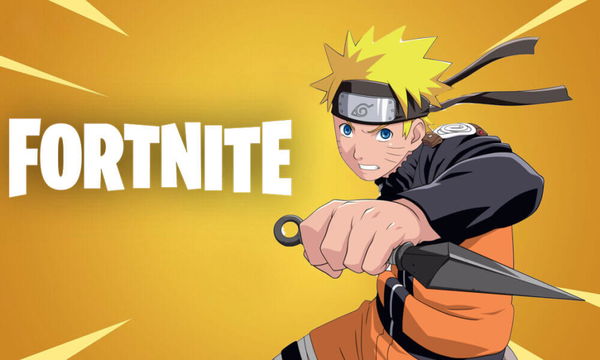 Fortnite is the best place to find a plethora of skins from different franchises and IPs. This is probably the only place you can find Batman and Superman teaming up to fight against Naruto, Indiana Jones, and Darth Vader! The ultimate destination for trying your crossover fantasies. it seems like one of the most popular franchises in this game is doing another collaboration.
ADVERTISEMENT
Article continues below this ad
ADVERTISEMENT
Article continues below this ad
Fortnite has revealed its collaboration with Naruto Shippuden once again after the immense success of the introduction of Team 7 in the game. It seems like popular characters like Itachi, Orochimaru, and Gara might soon be making their way to the game.
Fortnite hints toward new Naruto characters coming to the game
After a comic book featuring Naruto characters and a Fortnite logo was uncovered in Japan, leaks and speculations regarding Naruto returning to the game began to circulate.
The characters Itachi, Hinata, Orochimaru, and Gaara are expected to make their debut in the next collaboration. These skins will most likely be released as part of a bundle, with the option of purchasing each one separately.
Epic has been developing on Kawaii2 challenges, according to Shiina, a well-known leaker. Naruto challenges are codenamed as Kawai. These are only speculations, but they come from a source who provided information about the impending Battle Pass.
WATCH THIS STORY – Fortnite's Latest Tilted Destroyed Update Has Some Insane Secrets!
Recent developments have given credence to the idea, which now appears more likely with Epic's formal statement. Though it is expected that the skins will follow the same path as the previous Naruto skins.
RUMOR: Apparently the same person who posted the Battle Pass leak posted minutes later that another Naruto collab will be released in June.

They posted this image as a teaser for the collab. Recently, Epic began work on "Kawaii2" challenges

"Kawaii" = Naruto Challenges codename pic.twitter.com/oIZFdRzvsA

— Shiina (@ShiinaBR) May 26, 2022
ADVERTISEMENT
Article continues below this ad
It is not absolutely insane to suggest that the skins may be part of the Battle Pass additional awards, considering Epic has yet to reveal the remaining pages of the bonus rewards.
There is no news on the collaboration since it was announced. Everything is up in the air right now, and the next collaboration might be completely different from what has been rumored thus far. Players may recall that Fortnite featured a skins challenge. The same might be said for the next edition.
ADVERTISEMENT
Article continues below this ad
These speculations will continue to grow until Epic addresses this collaboration in detail. Are you excited about some more Naruto characters coming to the game? Let us know in the comments below.