"Fortnite Keeps Going Above and Beyond with the Collaborations" Sypher PK on the New Skins
Published 02/20/2021, 12:58 PM EST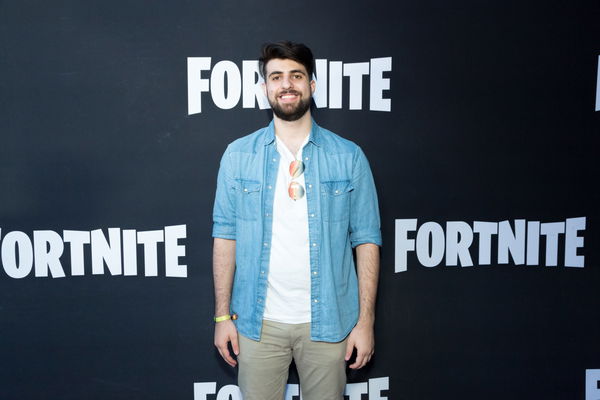 ---
---
Fortnite Season 5 has been based around bringing 'hunters' from all over the multiverse to Fortnite. In his most recent transmission, Agent Jonesy reveals the target using the clue Round 1:Fight. This clue points to the one and only legendary fight franchise Street Fighter. Chun-Li and fellow Street Fighter icon Ryu will be playable characters in Fortnite soon. Both Chun-Li and Ryu will be available in Fortnite's in-game shop on Saturday, February 20th at 7 PM ET.
ADVERTISEMENT
Article continues below this ad
YouTuber and Streamer Sypher PK uploaded a video revealing screenshots of the new skins and emotes. He is so pleased with the design and concept that he praises Fortnite for exceeding expectations.  Aside from the Chun-Li and Ryu character models, we get a glimpse of an emote which throws kicks at hyper-speed. The two Streetfighters will be joining other video game characters such as Kratos, Batman, Master Chief, and The Avengers.
ADVERTISEMENT
Article continues below this ad
Epic has used the tactic of 'if it is not broken don't fix it' when it comes to their collaborations. This is especially prevalent in Chapter 2 Season 5. Epic will usually pick one to two main characters from the franchise and give them skins with accompanying cosmetics such as they did with God of War, Halo, and other Franchises.
What's Next For Fortnite?
ADVERTISEMENT
Article continues below this ad
With a brand new bounty system and tons of interesting elements, Chapter 2 Season 5 in Fortnite still continues to be a season full of surprises. Chapter 2 Season 5  scheduled to end on the 15th of March, 2021. Thus it will not be a surprise if we see a few more 'bounty hunters' added before that. Although Epic has not revealed the theme of Season 6 we can expect it to be related to the 'Event' set to occur at the end of season 5. Additionally, like every other season, we should see some changes made to the map which will renew players' thirst to play Fortnite.
ADVERTISEMENT
Article continues below this ad