Fortnite: Latest Wild Week Event Rolls Out Fish Fiesta That Has Greatly Amped Up Fishing
Published 05/14/2021, 11:14 AM EDT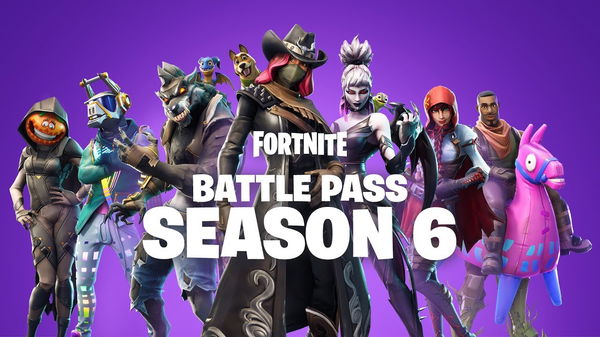 ---
---
Fortnite has rolled into a brand new week with a unique theme of its own. Following up on the fire weapons, Epic Games has now rolled out Fish Fiesta in this wild week. Gamers will find it incredibly useful, as the studio has buffed the rare species and things that you can get. The studio has added a special pro fishing rod, which will be readily available throughout the Battle Royale island.
ADVERTISEMENT
Article continues below this ad
Unique and more rare variants of fishes can be found in normal fishing areas. This will turn the meta on its head; looking for loot on the island will become secondary, as fishing takes the center stage.
ADVERTISEMENT
Article continues below this ad Fishing has become the new meta in this week of Fortnite
Fans of this game are in for a lot of enjoyment, as Epic Games promises to roll out wild weeks. In the previous week, the studio added a range of fire weapons, which essentially served as fire week. It seems like this week shall be based on the relaxing activity of fishing that people love to do in actual life and in the game.
Only in Fortnite can this relaxing hobby produce game-changing results, which go on to dictate the meta. This event will last for a week, coming to a close on May 20. Gamers can stand a chance of finding extremely rare fishes, which can offer insane abilities.
" Starting now for one full week, fish (as well as submerged weapons) are hooked on the thrill of being caught. In this Fish Fiesta, fishing spots will persist longer AND harbor rare fish more often. Weapons found from fishing spots will only be of the Rare rarity or above. To boot, Pro Fishing Rods have become more plentiful."
ADVERTISEMENT
Article continues below this ad
video source: SypherPK
Gamers can finally stand a chance at capturing the rare Midas popper fish, which is otherwise quite difficult. Other rare species of fishes like stink fishes, Vedetta flopper, shield fish, spicy fish, and other rare variants can be easily plucked out.
ADVERTISEMENT
Article continues below this ad
The island will house more fishing spots, and each zone can offer 6 unique fishes. Naturally, this will turn everyone's attention to fishing. However, do it safely, as it can leave you exposed for an easy shot.
Trending Stories