Leaked Skins For Fortnite Season 4 Battle Pass
Published 08/26/2020, 1:10 PM EDT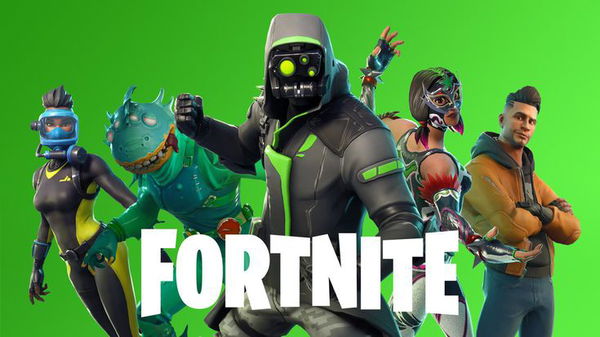 ---
---
Season 4 of Fortnite battle royale is just hours away and the leaks are flowing in. Initially, people were wondering if this is going to be the conclusive season for Chapter 2. However, the community is now more focused on what we are going to get in Season 4. From the comic book pages released, it's quite clear that there is going to be a fight.
ADVERTISEMENT
Article continues below this ad
The Marvel comic characters vs. Fortnite characters feud is going to be huge. However, people are still wondering how this would fit into the Fortnite lore.
The arrival of Galactus might reveal something important on the island. It might confirm the fact that Fortnite is an actual simulation, where everything just resets. 
ADVERTISEMENT
Article continues below this ad
With all that's at stake, let's have a look at all the leaks so far. There were several rumors about the battle pass and the number of skins. Some even theorized that there might be two battle passes this time.
Skins leaked before Fortnite Season 4 
Since this season will heavily feature Marvel, Iron Man, Hulk, Wolverine, Storm, Thor, and Captain America are some of the skins that will undoubtedly be there.
Perhaps Galactus will also be there as a reward. The comic strips also showed us Lady Sif, daughter of Asgard. Thus, hinting that the Asgardians would be part of this season too.
According to Ali-A, the in-game teasers that Epic Games kept giving spells the word 'Nexus'. This might be the area in the void which separates the rest of the world with the island.
Similarly, it might also be the entrance point for Galactus. So we can expect several character skins from the Marvel comic multiverse too.
ADVERTISEMENT
Article continues below this ad
What else do we know about the battle pass so far?
Early on in July, we saw Captain America arriving on the map and traveling through the Bifrost. This can be linked with the clues, "Chaos alone won't save us, Gods and Goddesses alone won't save us." 
ADVERTISEMENT
Article continues below this ad
However, it seems unlikely that Epic is going to give us so many skins to start off with. Perhaps during the mid and end season, we will get a lot of bundles. With no news about the battle pass, it is a game of patience now.
Hopefully, this collaboration with Marvel will give us more than we got during Endgame. 
Trending Stories