Fortnite: Locations of All Bouncy Eggs on the Map
Published 04/02/2021, 2:07 PM EDT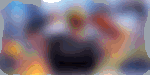 ---
---
Easter Sunday is the most important Christian festival of the year worldwide. Every game developer tries to bring the joy and love of these real-life holiday events to their users via some in-game events. Fortnite is no exception as they bring many updates for holiday seasons like Christmas, Halloween, and much more.
ADVERTISEMENT
Article continues below this ad
Many games, such as Animal Crossing: New Horizons, have already released the Easter Sunday event. Fortnite does not fall short on this list, as it just released the April Fools update. Indeed, the April Fools update helped a lot in enhancing the user's experience as it brought items like Egg Launcher, Easter Eggs, and more.
ADVERTISEMENT
Article continues below this ad
Bouncy Eggs location in Fortnite
Bouncy Eggs are spread all over the map, and they will grant five shields and the 'hop-rock' effect to anyone who eats them. Players can find a lot of eggs near Colossal Crops and The Spire. Since many players are dropping at these locations, some players can't survive the early gunfights.
Fortnite is a Battle Royale game and not all players like to drop at hot drops and engage in gunfights. For such players, there are some more Easter egg locations where they can drop and use them. Many players don't know that they can find many bouncy eggs near the northwest area of the map. They are located near Coral Castle, Stealthy Stronghold, and Pleasant Park.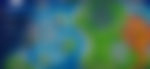 You can find up to five to eight eggs in these locations. If you don't want to get killed in early rounds or like to engage only in the last circle, then these locations are perfect for your play style. Other than these locations, you can even find some more eggs placed near Retail Row, and at the bottom of the map near Snowy Mountains.
ADVERTISEMENT
Article continues below this ad
Furthermore, there's another item that came with the April Fools update, and that is the Egg Launcher. It is a seasonal Explosive Weapon and returns to the game every year during Easter. Popular streamer SypherPK successfully equipped a Gold Egg Launcher and suggested others not to invest in this weapon as it only dealt 77 damage after all the upgrades.
ADVERTISEMENT
Article continues below this ad
These are all the locations for the Bouncy Eggs you can find on the map. Let us know in the comments if you are satisfied with the April Fools update in Fortnite!