"No Response From Twitch Yet"- Clix Might Get the Dr Disrespect Treatment as He Awaits an Update on His Band
Published 02/17/2021, 3:00 AM EST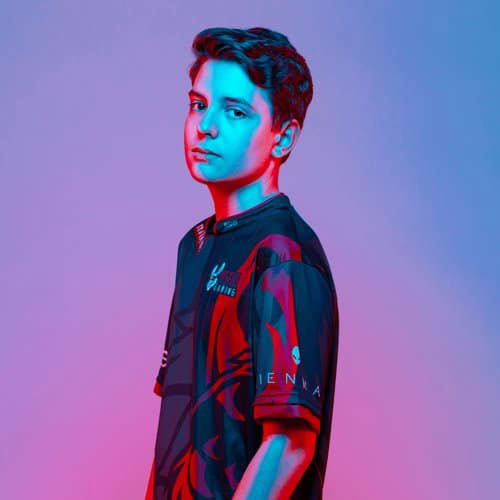 ---
---
In a shocking turn of events, Clix who is a former Fortnite World Cup finalist got suspended from Twitch. Once again, the platform has laid out harsh punishment on one of its celebrity streamers for breaching the guidelines. This news sent shock waves throughout the community, as fans quickly trended #freeclix on Twitter.
ADVERTISEMENT
Article continues below this ad
The entire situation came into being because of an ill-fated thumbnail that was explicit in nature. The pro player has tried to make amends with the platform, but looks like his plea has fallen on deaf ears. Clix shared an emotional tweet that showcased his disappointment with the entire controversy.
ADVERTISEMENT
Article continues below this ad
It was quite evident that the streamer had no intention of ever displaying that thumbnail. Apparently, it accidentally got to his stream. Although, the streamer made mends swiftly and the picture was not exposed for more than a few seconds. However, Twitch did not take those things into account and laid out harsh punishment, as it had violated the terms of the agreement.
This news also attracted reactions from other famous streamers and pro players, who also did not agree with the decision.
Nate Hill from FaZe offered his reaction, and he seemed quite puzzled by the whole incident. He questioned the picture's existence and wondered why people would share something of that nature.
Fellow FaZe member Mongraal offered his thoughts on the matter as well. He believes that Clix is too big of a personality to be remained banned forever. Although his argument might seem counterintuitive as Dr Disrespect had fetched a permanent for undisclosed reasons.
Twitter reacts to Fortnite pro's tweet
Fans extended their support on the Twitter thread, as the star player is still suspended. The platform has banned the streamer for an undisclosed duration, although it is being speculated that the ban will be lifted soon.
If that is the case, then Clix should try again tomorrow, things might turn for the better.
Today was Presidents Day they probably weren't in the office

— Jerian (@itsJerian) February 16, 2021
This fan statement may have some truth to it, as SypherPK also highlighted this issue on his stream recently. If that is the case, then Clix might need to start from scratch again, but given the celebrity status he has, he should climb back in no time.
ADVERTISEMENT
Article continues below this ad
You probably got banned because you made a twitch account before you were 13 lol unless you did something bad

— Zoom (@zoomyur) February 16, 2021
Let's just hope that things turn out for the better and Clix gets his account back. Although, Twitch has a history of handing out severe bans, especially to popular streamers.
ADVERTISEMENT
Article continues below this ad