Fortnite Pays Homage to Chadwick Boseman With New POI
Published 09/01/2020, 12:35 PM EDT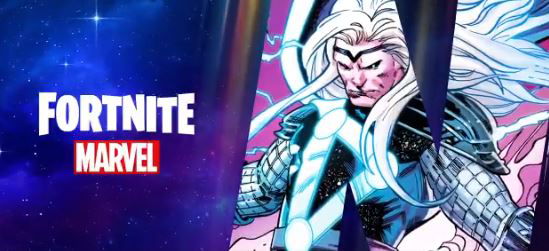 In their recent collaboration, Fortnite and Marvel will enmesh two storylines in one, where Marvel characters help protect reality. It was speculated for a while now that new characters would be included, and today we have a new Black Panther POI. However, it might not spawn every time at the same location.
ADVERTISEMENT
Article continues below this ad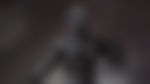 It seems like Epic Games is paying homage to Chadwick Boseman with the addition of this POI. He was and always will be the one who made Black Panther one of the most iconic MCU characters of all time. The POI looks exactly like the spot where T'Challa and Killmonger shared their last sunset. Inevitably, this is one of the best gestures to pay respect to a legend.
ADVERTISEMENT
Article continues below this ad
SypherPK mentioned in his tweet how he had to change servers to find it. However, Epic Games has taken care of that, and now it is available on every server. This new POI is also symbolic for the Avengers who are bringing in more help. Counter-balancing the Dr. Doom POI, this is the first actual 'hero' location added.
The Wakanda looking area can be found just beside Misty Mountains. This points to the fact that more POIs are going to be added soon. Perhaps what Epic is trying to do with all these new characters is forging a unique storyline. 
New Black Panther POI added in Fortnite
Hypex tweeted about the game files, which were explicitly related to the new abilities. Epic Games is trying to invigorate the gameplay regarding new mechanics. Pros and content creators had several complaints regarding the mechanics back in Season 3. Thus, it is only fitting that these recent changes are being added. 
"Eventually there will be a method for you to get powers through these POIs," said SypherPK.
These new POI's are going to be the focal point of the storyline. They are going to contain mythic abilities. Obviously, this means that during the end season, these places would become quintessentially important. Just like the Device event, Epic Games is setting up for a big season finale. 
ADVERTISEMENT
Article continues below this ad
Read: Fortnite: How to Get All the Mythic Items in Season 4
The chests, skin and the mythic abilities at these POIs
ADVERTISEMENT
Article continues below this ad
As demonstrated by Doom's Domain, these POIs will differ from all other spots. Not just the music or the abilities, these POI's are also going to be highly contested. This also brings forth a more significant question – which heroes are going to get the POIs?
Reports suggest that Ant-Man and Iron Man will get a POI of their own. Following the comic plotline, it seems that Ant-Man and Iron Man will bring about a change that equals the Device event. Perhaps with the addition of these new POIs, players will get to know more about the actual Fortnite storyline.