Fortnite: Play the Impossible Escape LTM To Unlock This Exclusive Glide
Published 05/18/2021, 12:42 PM CDT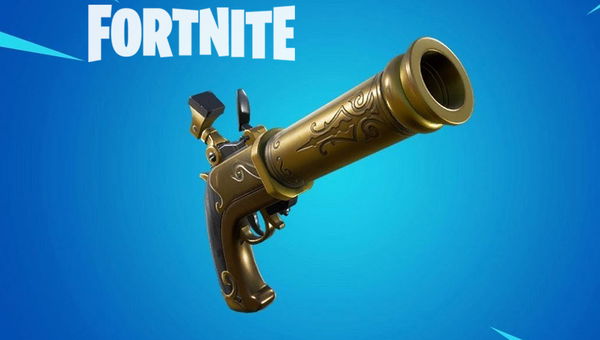 ---
---
Fortnite players will have a new limited-time game mode to enjoy till May 25. The game mode is based around survival and is somewhat reminiscent of Call of Duty Zombies.
ADVERTISEMENT
Article continues below this ad
The impossible escape limited-time mode places 16 players on an island. Players may choose to team up with one another or attempt to survive alone. There are helicopters found across the map. The objective is to enter one of these helicopters with your team and escape the island. However, it is not as simple as it seems. Players will have to overcome various obstacles to earn their escape.
How to escape the Fortnite island in the new LTM
ADVERTISEMENT
Article continues below this ad
Players will spawn randomly across the island. They must then regroup with their teammates to form an escape strategy. In order to use the helicopter to escape, players will first have to repair them by finding the required parts scattered across the map. These will be revealed once you complete the challenge set by the Huntmaster.
Similar to Minecraft, this game mode unleashes many perils upon players during the nighttime. Not only does the effect of fog increase greatly impairing visibility but the amount of wild animals that spawn also increases drastically.
ADVERTISEMENT
Article continues below this ad
This game mode can be played in a PvE or PvP setting. In the PvE structure, players will only have the threat or wildlife to worry about. However, the PvP mode also introduces the challenge of surviving the onslaught of rival teams. Another key difference between the two modes is that there are three choppers in the PvE mode compared to the one in PvP.
Once you have managed to fix the chopper, the pilot must fly it to the escape point before it is shot down or runs out of fuel. Anyone who escapes the island in the PvE mode will unlock the Impossible Odds Loading Screen. Furthermore, those who manage to escape in the PvP mode will earn the exclusive Escapist Umbrella.
Will you attempt to escape the Fortnite island in this new limited-time mode? Let us know in the comments down below.
ADVERTISEMENT
Article continues below this ad