Fortnite: Players Might Get Free Rewards Before Season 7 Starts
Published 05/28/2021, 10:12 AM EDT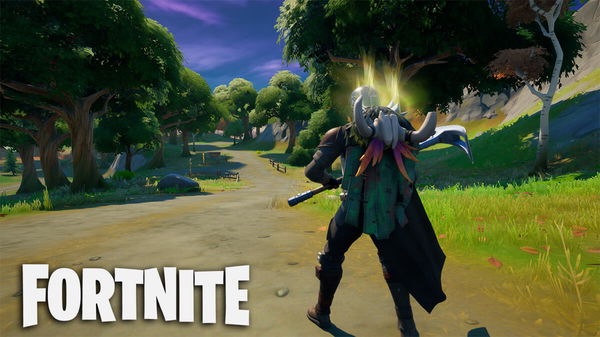 ---
---
The world of Fortnite will go through another major update. Season 6 is finally coming to a close, with Batman still trying to solve the mystery of the loop. So far, the studio has dropped various hints about what fans can expect from the upcoming season. The island has traveled back in time through reality waves of Season 5 and it seems like something similar will happen again.
ADVERTISEMENT
Article continues below this ad
This time around, gamers will be greeted with UFOs and aliens, who will take over the island in the upcoming season. Before that happens, gamers can pick up many cosmetics items for free, which will make their account attractive. Epic Games' Battle Royale title is famous for possessing the best cosmetic content. These free items that the studio is giving out are surely worth the grind.
ADVERTISEMENT
Article continues below this ad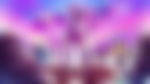 Pick up these amazing rewards before Fortnite welcomes Season 7
Now, the studio has organized various events and methods, which gamers can use to earn rewards. These range from free cosmetic skin bundles, sprays, to Harvesting tools, Banner icons, V-Bucks, and so on.
First reward: PlayStation users are in for a pleasant surprise as Epic Games is offering a free skin. The studio is offering a free skin bundle called PlayStation plus a celebration pack. Owners of PlayStation + will be able to pick up this skin bundle from the shop for free.
Deathstroke Zero Cup: Prove your skills in the Death Stroke cup to stand a chance to win his skin bundle for free. If you managed to earn a spot on the leaderboard, then Epic Games will reward you Deathstroke skin bundle and a spray.
The Crossover event: Take part in this lucrative NBA event and support your favorite team. You can earn V-bucks for leading your team into the top 3, which will allow you to win up to 500 V-bucks. Everyone will gain a free NBA spray for participating in the event.
Last week of FNCS will offer rewards: Professional players will battle it out in the last week of the championship to win the title and grand prize. Meanwhile, you can win elaborate sprays. emoticon and a new outfit by merely spectating the event.
Street Shadow Challenge Pack: Epic Games may have patched an external medium to pick the Street Shadow Challenge Pack. However, these skin bundles can still be picked up from the store, within the limited time item section. If you scroll down, you will find the same pack and it can be purchased for free. Now all you have to do is finish all 4 simple quests to earn the skin bundle before Season 7 rolls out.
DC X Fortnite Comic Series: The ongoing collaboration with DC is offering free rewards. On the purchase of each comic book, players can find a secret redeem code, which will offer a unique item. If you managed to collect all six, you can stand a chance to unlock Batman Zero Point Skin bundle.
video source: ShuffleGamer
ADVERTISEMENT
Article continues below this ad
Fortnite Crew offers great rewards: This monthly subscription offers great rewards like unique skins bundles, free Battle Pass, and 1000 V-Bucks. Gamers can also pick up a special cuddle team leader's loading screen that foreshadows the entry of Marvel characters in Loki and Thor.
Alternate Lara Croft Skin: If you own the Lara Croft skin then you can unlock a unique alternate style. Just head to the southern section of the map and land on the lonesome island. Now, pick up the legendary Scar rifle, which will trigger the NPC to attack you. After you complete this match and enter the main menu, and you will find a new Gold Anniversary variant of Lara Croft unlocked.
Tsuki Human Style: Owners of the Tsuki skin bundle will find a pleasant surprise in Season 6. Epic Games has now added an alternate Human Style skin to her bundle. Owners of this bundle can freely switch between them anytime they wish to.
ADVERTISEMENT
Article continues below this ad
 Also Read: Fortnite: All the GHOST and SHADOW Ruin Locations