Fortnite Pro NRG Clix Brags About his New 'Power' During Livestream
Published 04/03/2021, 1:38 PM EDT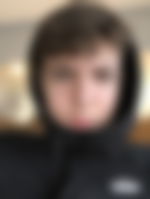 ---
---
Cody Conroy better know by his alias Clix is a Fortnite pro for NRG e-sports. The creator was recently going through a rough patch with the game of Fortnite, openly admitting that he was sick of the game.
ADVERTISEMENT
Article continues below this ad
The feud began when Epic Games suddenly banned wagers from the game. Wagers were one of Clix's preferred ways of spending time on the game. Additionally, the concept of Fortnite wagers was designed and popularized by him. However. due to the violation of multiple gambling laws across various countries, Epic was forced to ban the game mode.
Following this ban, Clix tweeted how he could not enjoy both battle royale or arena's due to the abundance of stream-snipers. Furthermore, since he could not play wagers, he decided to test an alternative battle royale in the form of Warzone. As a result, rumors floated around that Clix may follow in the footsteps of Tfue, leaving behind Fortnite.
ADVERTISEMENT
Article continues below this ad
Also won't be able to play arena with the amount of fucking stream snipers I have so will be starting to play Arena Box Fights!!!!!! orrr green vs purple go goated!

— Clix (@ClixHimself) March 25, 2021
On his most recent stream, Clix was enjoying a game of Fortnite when he once again got stream sniped. A player had tracked down the streamer and managed to blind-side Clix.
Fortnite is banning stream-snipers
More often than not Clix rages and loses his cool after this happens, but this time he was silent. A few minutes later, Clix can be heard telling the player "I'm getting you perm-banned" repeatedly.
Later Clix went on to reveal that he had attended a meeting with Epic where he was able to make a new contact. This contact would ban stream-snipers instantly if Clix could present them proof of the same. During his moments of silence, Clix was busy finding the player's username and subsequent proof that he was stream-sniping.
ADVERTISEMENT
Article continues below this ad
Previously, Epic Games and Clix have seemed to be at loggerheads. Clix has called the Chief Creative Officer at Epic, Donald Mustard a "bald f**k". On the other hand, Epic recently created the Pulga bundle featuring Clix's patented 'Sparkplug' skin. Therefore, it is good to see the two working together to improve the landscape of Fortnite.
Do you think Clix deserves this special privilege? Let us know in the comments down below.
ADVERTISEMENT
Article continues below this ad