Fortnite Season 7 Could Feature a Storyline That Revolves Around UFO and Aliens
Published 05/25/2021, 2:32 PM EDT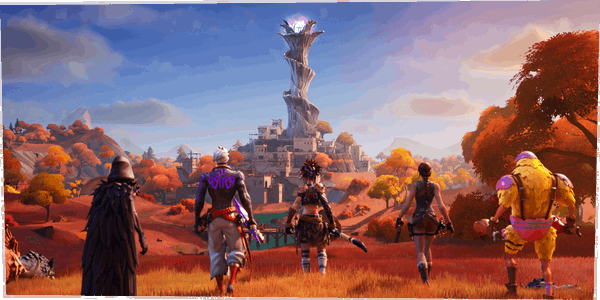 ---
---
The Battle Royale title Fortnite is stuck in the primal era with Season 6. However, the title could step away from this element, which could bring out foreign beings in the next major update. More news from the community suggests a major shift, and it will definitely replace the primal era. The Battle Royale title is already in the middle of an epic crossover with DC. This collaboration has brought forward the world's greatest detective, 'Batman', on the island.
ADVERTISEMENT
Article continues below this ad
Epic Games has also announced an amazing comic book collaboration that will unravel the secrets of the loop. Now with the latest update, the studio has added significant hints about the upcoming Season 7. As much as fans loved the primal update of Season 6, things are bound to change with each season.
ADVERTISEMENT
Article continues below this ad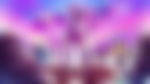 Season 7 could unleash an elaborate alien invasion in Fortnite
According to a report by Eurogamer, recent update 16.50 has changed several things in the game. Veterans of the title would easily spot changes to the island, as posters of aliens and a crashed helicopter have been added. Furthermore, the studio has also added an elaborate new set of challenges in 'Foreshadowing'.
These challenges will demand you to take on the role of detective and investigate the island. The Battle Royale title now houses many key changes along with smashed telescopes. These changes clearly suggest that something massive is afloat and the new guests do not like to be watched.
The Foreshadow quests rarity has been changed to Epic and they added that silhouette (bottom left).. Release date is unknown, they will appear once Epic grants them to players' profiles! pic.twitter.com/aZlFz8DJsY

— HYPEX (@HYPEX) May 25, 2021
The community even managed to uncover a unique animation that depicts people getting captured. This might point to the UFOs playing a key role in the game. They might lurk the Battle Royale island and beam people out of the game. By all means, Season 7 could bring forward new alien life forms and they will alter the storyline.
ADVERTISEMENT
Article continues below this ad
How will Season 7 affect DC collaboration?
Whatever may be the case, these changes are definitely going to serve as a splendid addition. How will this change affect the ongoing collaboration with DC? This still remains to be seen, as Batman is still battling loop in attempts to unravel all the secrets, in order to escape the island.
In the light of these bits of evidence, fans can put all the speculations to rest about the upcoming season. These additions will definitely suggest that the entire Season 7 island is going to get plunged into chaos.
ADVERTISEMENT
Article continues below this ad