Fortnite Season 7: Everything You Need to Know About the Rumored UFO Event
Published 05/30/2021, 12:59 PM EDT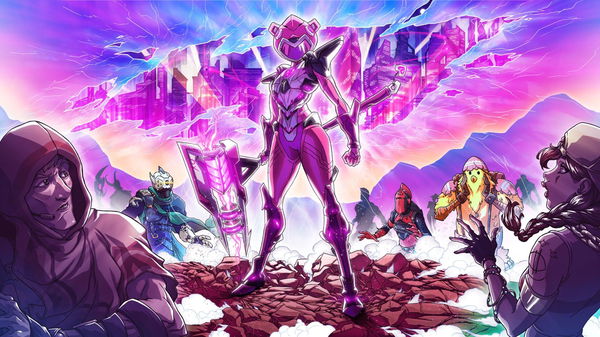 ---
---
Epic Games is now planning to take its Battle Royale title Fortnite into the future. The second chapter of the game has seen collaboration with Marvel Comics, DC Comics, and many more prominent franchises. DC's iconic character Batman is currently making his rounds through zero-point comics.
ADVERTISEMENT
Article continues below this ad
The caped crusader is going to unravel the mystery of the loop and it will certainly change the game. Rumors within the community have revealed vital information about the rumored UFO event.
ADVERTISEMENT
Article continues below this ad The upcoming Fortnite event of Season 7 will add aliens to the game
YouTuber CommunicGaming claims that he has figured out how the season will end and also the UFO event.  The studio has riddled the Battle Royale map with various hints, and quest that point towards this event. Dataminers have also uncovered vital information about the game, as the game files have uncovered crucial details.
Epic Games has added sound effects of UFOs and other objects in the game. Not just that but leakers have also uncovered special character animation of players getting beamed onto the alien vessel. More information from the community suggests laser beam, phosphorus, player pulse, and more things could be added to the game.
The community has already seen the UFO animation, and it is quite possible that UFO will take over the game. The leakers have also found more information about a special character pulse. These things will get triggered after the players get ejected from the ship.
One thing is assured that Season 6 will end with an epic event, which will propel us into the future. Not just that, but the UFOs are also going to carry a warning signal about things to come.
ADVERTISEMENT
Article continues below this ad
video source: CommunicGaming
Safe to say, Season 7 is going to feature a futuristic world. The final event will take place in the newly added point of interest, 'The Spire' which houses one of the chosen seven 'The Foundation'. He sacrificed himself to save the zero point and all the inhabitants of the island.
This would serve as a great opportunity for the studio to continue the storyline, as Agent Jones has already turned his back against The Imagined Order.
ADVERTISEMENT
Article continues below this ad
Watch this story: Top Fortnite streamers