Fortnite Season 8 Glitches That Epic Games Need to Fix
Published 09/24/2021, 2:23 PM EDT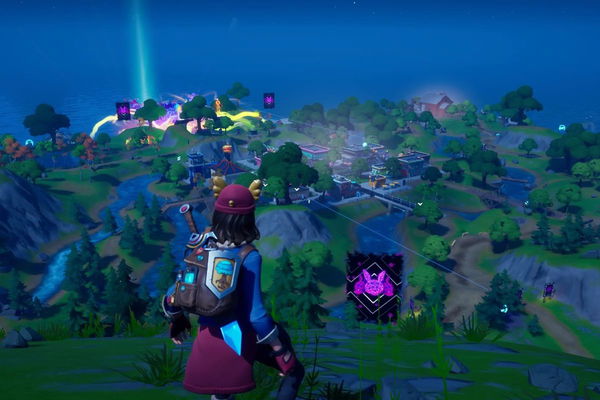 ---
---
Fortnite has come a long way since its launch in 2017. Epic through, its constant update pushes and new additions, has enticed players into visiting the Fortnite island. However, the game has its fair share of glitches and graphics lags.
ADVERTISEMENT
Article continues below this ad
It's been about a month since Fortnite Season 8 update rolled in. And while it does seem to fix a lot of things, some glitches always seep in. Glitches rank from game-breaking and outright annoying to hilarious and interesting. Here we are listing down some of the glitches in Fortnite Season 8.
Top Glitches in Fortnite Season 8
ADVERTISEMENT
Article continues below this ad
Under the map
This glitch is not new to Season 8. Under the map glitch allows players to see what's under the map. Players can even enter the region. As seen in the video, under the map appears to be a place in the sky.
You can plunge straight down or design structures. Falling won't kill the player as players dive into an ocean. The player in the video swam his way across do different areas of the Fortnite map. While the glitch is harmless and fun, Epic might fix it in the next update.
Slipstream glitch
There are some places on the map that enable players to sneak inside the slipstream. Getting inside these slipstreams makes players invisible to other players. However, getting the glitch to work might be a bit tough. Shooting players from the inside won't reveal your location. It can be a fun thing to do with your friends.
Levitating Glitch
As the name suggests, this Fortnite Season 8 glitch will let you float above the ground. Players need to visit a spot in the Weeping Woods POI. After reaching the place, players simply need to jump. While the players themselves won't perceive anything, others will see them hovering over the map. However, you can't fly anywhere. Rather, you will just hover over an area.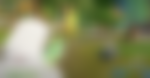 Underwater driving glitch
Thanks to a glitch, players can now drive underwater in Season 8. There are multiple areas on the map where the glitch can be executed. With this glitch, players can take their cars into the water as if it were a submarine. You can sneakily take out other enemies in the vicinity and they won't be able to spot you.
Sideways Mode Glitch
With this Season 8 glitch, players can give the whole island a sideways-type scary appearance. In order to do this, you will need the sideways to emerge in Dirty Docks. Once it does, you need to walk on the separator line that divides both sections. It will take a couple of tries to get it right.
ADVERTISEMENT
Article continues below this ad
You will notice the island's sky turn orange and a spooky effect taking place once you get it to work. Also, you won't be able to build any structures when the glitch is enabled.
Chicken Spinning Glitch
Chickens have been in Fortnite for a long time now. Season 7 had many missions revolving around them. While Epic has not removed chickens from the game, players can fiddle with it all thanks to a glitch. To see the glitch in all its glory, players need to find a shadow cube and consume it simultaneously while holding the chicken. This will send the chicken spinning on the player's finger for a while.
ADVERTISEMENT
Article continues below this ad
These are some glitches that Epic needs to consider fixing.
Watch this story – Call of Duty: Warzone vs Fortnite which is the better Battle Royale game
Trending Stories