Fortnite Season 8: Players finally get a new map, Sideways POI, and Kevin the Cube
Published 09/13/2021, 10:10 AM EDT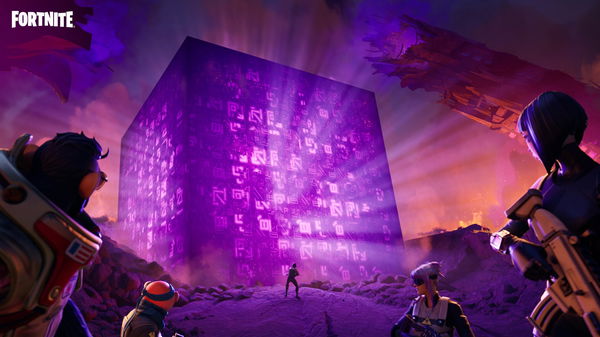 ---
---
Fortnite Operation: Sky Fire gave us a splendid conclusion to the current storyline while also opening doors for Fortnite Season 8. Dr. Slone's plan of blowing up the Mothership came to fruition just as many leaks had prophesied earlier.
ADVERTISEMENT
Article continues below this ad
As observed during the final act of the Sky Fire event, the explosion of the Mothership led to debris falling onto Fortnite Island. This implies that Fortnite Season 8 will feature a brand new map as well as new POIs. Thanks to leakers and data miners, we have a fair idea of what to expect.
Fortnite Season 8: New map, Sideways, and other details
ADVERTISEMENT
Article continues below this ad
HYPEX, a notable Fortnite leaker, has shared an image of the Season 8 map. You can check out the image below.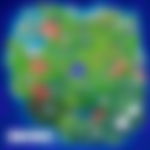 As can be observed, while there are not a lot of POI changes, the map has been tweaked to accommodate new crash sites. Players can also expect new things to be discovered as the new season begins and Epic shares more information.
Speaking of the map, this season players will get to experience a Sideways POI similar to Stranger Things. FortTory, another prominent Fortnite leaker, shared a video of the Sideways POI.
This can be the home to the new monsters shown in the Battle Pass trailer. Leakers have also found the Blue Cube featured during the live event. As per FortTory, the Blue Cube is near Camp Cod, far southeast of Misty Meadows. This is one of many cubes that fell into the island after the Mothership exploded.
ADVERTISEMENT
Article continues below this ad
Fortnite Season 8 seems to weigh heavily on the powers of the cube as players even got to witness an entirely new Golden Cube aka KevinQueen, which was not seen or mentioned before. While we still don't know much about the cube, it certainly might play a significant role in the future. Apart from the Cube, leakers have also spotted The Foundation on the island.
ADVERTISEMENT
Article continues below this ad
Before this, The Foundation was last seen falling into the ocean. It is assumed that he, in some way, will be brought back to his senses this season. From the looks of it, it appears that his visor is glowing and probably he is alive. However, it remains to be seen how or what role will he play. Season 8 will also add new weapons while retaining some weapons from the last season as well.
Trending Stories