Fortnite: The Secret List of Features Removed From the Game That You Probably Didn't Notice
Published 08/15/2021, 8:44 AM EDT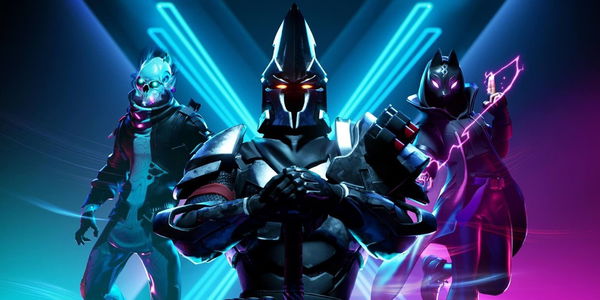 ---
---
Epic Games Battle has thus far welcomed 7 unique seasons over the course of nearly 4 years to Fortnite. These amazing updates have brought amazing content, gameplay changes, and weapons that the fans adored. There also have been instances where Epic Games were compelled to remove certain features from the game. The studio provided exact reasons why it removed them and they have never returned to the game.
ADVERTISEMENT
Article continues below this ad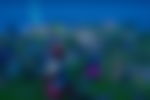 ADVERTISEMENT
Article continues below this ad
30 features that Epic Games removed from Fortnite
Here is a range of features that used to be part of the Battle Royale. Each of the below-listed features was removed as it went against the studio's original idea for the game.
Stretch screen: PC players of the title use have a feature to turn the resolution sideways. It produced an elongated screen that allowed players to spot enemies easily, but it just made the game look weird. Epic Games did not like the way it changed Fortnite's appearance and hence it was removed.
Black and White Superhero skins: Gamers infamously abused all white and black superhero skins to blend in with the environment. Naturally, Epic Games had to remove these skins from the game for the sake of good game balance.
Double Pump: TSM Daequan discovered this game mechanic way back in the day. This strategy of using two shotguns in the subsequent slots enabled great players to eliminate the entire team within a few seconds. This is one of those overpowered features that will never return to the game.
Turbo building nerf: Fans love to build things at a fast pace with the aid of the Turbo building as it compliments the gunplay. However, there was a point of time when Epic Games nerfed this feature to the ground. The studio received such crazy backlash that it reverted the changes and has never dared to tweak this feature again.
No police cars: There was a time when Fortnite housed police cars in the game. However, a recent movement against cops in the real world compelled them to remove these vehicles.
Inappropriate emote and skin: The bear hug emote was meant to be cute and harmless, but due to a bad animation, it did something unintended. Hence, it forced the studio to remove the emote indefinitely. Similarly, Calamity skin was also shown the door due to a similar glitch that caused her to do some inappropriate actions.
Zapatron: This sniper rifle will surely be missed as it only saw 30 minutes of game time and it was removed immediately. It was just too powerful, and it really seemed overpowered.
No traps or playground: The game used to house a massive roster of traps, but they are all gone. These interesting pieces of building blocks were both hilarious and annoying to fight against. Playground used to be a special game mode that allowed players to build seamlessly for 4-hours straight. Traps made this peaceful game mode rage-inducing, which is why they were removed, but then later on even this game mode was removed.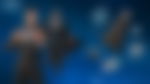 Shoutout emotes alternate storm: The studio had planned to release another version of the storm but it was never released.This emote did exactly as the name suggested- it allowed players to shout certain catchphrases out loud.
 Old burst, Marauders, and smoke grenade: Not many players would remember the old burst since it was not overpowered, but it was quite fun. Even though it was not overpowered, Epic Games still decided to nerf it. On the contrary, smoke grenades and Marauder squads only aggravated the players, which caused their removal from the game.
Friendly Mushrooms: Fortnite used to have ally mushrooms, which provide health regen and refreshed shields. These friendly NPCs were great, but, for some unknown reasons, Epic Games removed these creatures from the title.
Vaults, Directional jumpads, and Midas flopper: Vaults were a big part of the game in the early seasons of chapter 2. But suddenly their popularity dropped and the studio removed them. Directional Jumpads were a big part of the game, but even then they were removed because it was overpowered. However, the removal of the Midas flopper was done to bring some balance, as it can turn all your items legendary.
Auto rockets: Rocket launchers are quite overpowered for FPS games and especially when they can be remotely controlled. The auto rockets were just too strong, as it allowed players to easily mount them and pull insane kills.
ADVERTISEMENT
Article continues below this ad
video source: Bancily
ADVERTISEMENT
Article continues below this ad
What do you think about these features? Which ones would you love to see make a return? Let us know your thoughts in the comments below.
Watch this story: Worst Video Game Movie Adaptations
Trending Stories