Fortnite to Feature More Marvel Heroes Later in Season 4
Published 09/02/2020, 3:07 AM EDT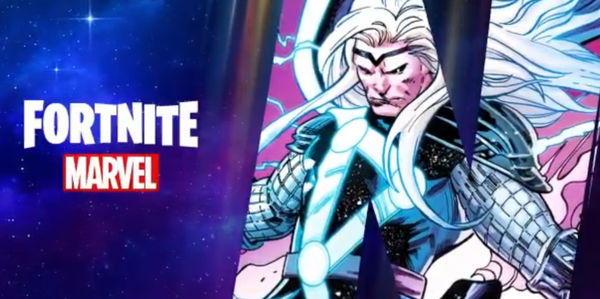 ---
---
The latest collaboration between Fortnite battle royale and Marvel has turned out to be a super success. Some pros have billed it as a crowd-pleaser from Epic, and the community has been pleased with what they're being treated to. Epic Games isn't done yet and they still seem to have some surprises in store for the mid and end-season. 
ADVERTISEMENT
Article continues below this ad
Popular data miner Hypex tweeted about this. 
ADVERTISEMENT
Article continues below this ad
According to Hypex, several more Marvel characters will be added. Among these are Black Panther, Hulk, and Wolverine. Until now, mythic items had been assigned to Dr. Doom, Silver Surfer, and Groot. From the looks of it, Thor, Iron Man, and Black Panther might get their abilities too. However, there has been no confirmation about the timeline for these so far.
Fortnite will add new characters and abilities in Season 4
According to Dr Pineapplez, the challenge which involves a Spiderman logo is a hint and could mean that they will add his skin later on. However, Hypex's tweet mentioned specific abilities for Black Panther, Wolverine, Hulk, Thor, Iron Man, and Storm. Audio files have been added in the game, and according to Hypex, the ability will be 'Kinetic Absorption.'
As for Iron Man and Hulk, their mythic abilities might come sooner than that of the others. The Iron Man skin has already been added along with Thor (Herald). It is only a matter of time before a Stark POI shows up on the map with a mythic ability.
ADVERTISEMENT
Article continues below this ad
What fans have learned from the comics
ADVERTISEMENT
Article continues below this ad
The comics added to the game have revealed that the Marvel characters who will take center stage are Iron Man, Thor, Spiderman, Storm, Captain Marvel, Groot, and Ant-Man. The comics also feature Venom and Daredevil and might get added later as a part of the bundles.
All the information that has surfaced so far suggests a huge collaboration. Galactus might be the end of Chapter 2. Thus, it is only fitting that Epic Games will bring out all the big guns to protect the island. For now, it is a blessing to get these mythic abilities as they change the dynamic of the game substantially. 
Trending Stories