Fortnite; Twitter Reacts to Flash Outfit Reveal Ahead of DC Comics Crossover
Published 02/11/2021, 1:41 PM EST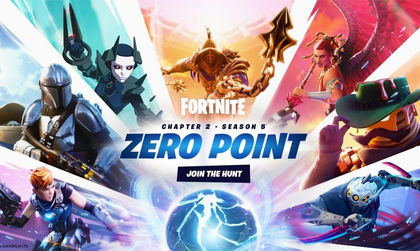 ---
---
Fortnite has been working tirelessly to make Season 5 one of the best yet. Epic Games introduced an exceptional hunter system into the game that links Fortnite with other major titles. Fans got to see Legendary hunters making their way into the game, as Season 5 continues to stun everyone.
ADVERTISEMENT
Article continues below this ad
It all started with Star Wars Mandalorian and followed by other major hunters like Kratos, Predator, Terminator and so on. The franchise is looking to continue its collaboration spree, as rumors suggest DC Comics collaboration is in the pipeline.
ADVERTISEMENT
Article continues below this ad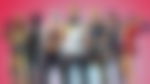 Twitter user revealed Flash outfit ahead of Fortnite Flash cup
Epic Games has come up with an interesting tournament for pro players worldwide. The top percentile of players in each region will stand a chance to earn the outfit as their reward in this tournament. This revelation will now surely serve as a massive motivator for the players who will take part in the upcoming event.
Check out the tweet shared by HYPEX that contains a small feature video of the flashiest star of DC Comics universe.
Twitter reacts to Flash outfit reveal
Certainly this revelation would not go unnoticed, as fans came together to offer their reactions. From the looks of the video, it seems like the outfit will contain at least six types of emote effects, along with a special harvesting tool and gear. This reveal has alone made the tournament a worthy challenge that will give out greater rewards.
This might be a tough one for the fans, but choosing Flash will never be a bad option.
If you missed out on the tournament, well, this just makes it a hundred times worse.
I actually REALLY like him. I regret not playing the tourney now

— Not Jonesy (@JohnsWhicc) February 11, 2021
Travis Scott's hype train is still alive and well, but when will the developers reveal his skin?
The emote is the coolest thing in the world, and this Twitter user certainly got it right.
Yeah I definitely need that emote

— Frosted Flurry Fan Since 2019(True Fan)❄❄❄ (@DecialTv) February 11, 2021
DC vs Marvel debate is taking over Fortnite with this rumored crossover. Fans are surely going to chart comparisons between two moving forward.
ADVERTISEMENT
Article continues below this ad
Wish Marvel didn't restrict emotes.. take notes from DC

— Disrrptive (@ImDisrrptive) February 11, 2021
This crossover will mark as one of the most important collaboration for Fortnite. The tie up with Marvel in 2020 yielded amazing results for the franchise. This move certainly points at something of similar proportion, as Fortnite is looking to capitalize on this opportunity. It would be surreal to see Superman, Batman, Wonder Woman and other iconic DC characters inside the game in 2021.
ADVERTISEMENT
Article continues below this ad