Fortnite vs Apple Legal Battle Leaks Potential Skins for the Rock, LeBron James and Ariana Grande
Published 05/04/2021, 10:05 AM EDT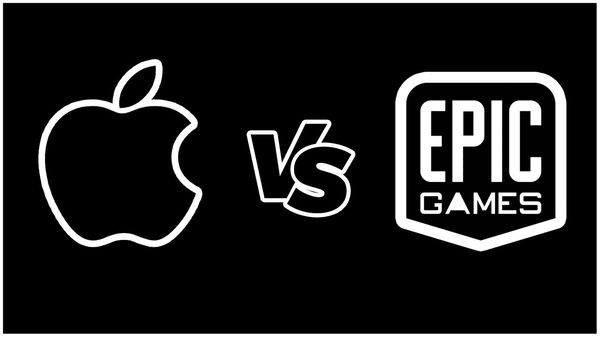 ---
---
Epic and Apple took part in their long-awaited legal case recently. While both parties are fighting hard to come out on top, it seems that Epic's future plans for Fortnite may have been revealed. According to a document released by the Verge, Epic has plans to bring mainstream celebrities into the battle royale world.
ADVERTISEMENT
Article continues below this ad
The document features a presentation of Epic's quarterly results and future plans for its biggest game. It is in this document that we get a glimpse of names like The Rock and LeBron James. These collaborations would be mind-boggling, and fans would surely go crazy for them. However, Epic did not stop just there.
In addition to the NBA and box office start, there was also a leak for a Samus Aran skin from Nintendo's Metroid series. Similarly, images indicating Katniss Everdeen from The Hunger Games, The Bride from Quentin Tarantino's Kill Bill series, and John McClane from Die Hard, surfaced following the hearing.
ADVERTISEMENT
Article continues below this ad
The list of potential character skins include:
Samus Aran
Naruto
Katniss Everdeen
The Bride
Batman Looper
Snake Plissken
John McClane
Ariana Grande
Lady Gaga
LeBron James
The Rock
Fortnite plans to make a splash in the world of basketball
The document also revealed new content coming to the games Party Royale mode. This includes an arcade-style basketball mode, featuring 1v1, 2v2, 3v3, and 4v4 modes. Similar to basketball in real life, players will be able to shoot, steal, and dunk on Epic's virtual court.
Rumors regarding a possible Downtown Dunk event featuring Lebron James and Zion Williamson have also surfaced. Apparently, Fortnite plans to host watch parties for live games and player interviews.
Previously, Fortnite has successfully integrated elements of football and the NFL into its game. Their recent collaboration with soccer star Neymar Jr. only goes on to prove this. However, they are yet to make an impact on the basketball world and seem eager to do so.
ADVERTISEMENT
Article continues below this ad
Bringing these names into Fortnite is a big ask, but if there is one company that can do it, it is Epic Games. Do you think that basketball in Fortnite will become a reality? Let us know in the comments down below.
ADVERTISEMENT
Article continues below this ad