Fortnite Week 12 Challenges Guide: Destroy Target Dummies With IO Weapons Locations
Published 08/25/2021, 10:19 AM EDT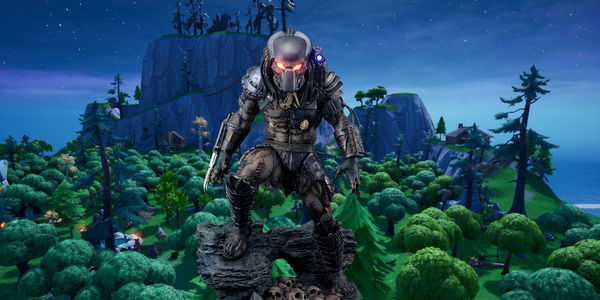 ---
---
The alien-infested Fortnite season continues to grow each week, and islanders find new problems emerge from thin air. The Battle Royale island is not going to be the same after this season comes to a close. The extraterrestrial life has a preconceived goal in their mind and they won't stop until they realize their dream, which is total domination. Each week Epic Games throws 0ut particular quests and challenges that serve as a medium for you to earn some XP boost.
ADVERTISEMENT
Article continues below this ad
This week, you will have to run around the map looking for IO weapons so as to destroy target dummies.
ADVERTISEMENT
Article continues below this ad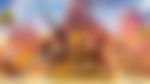 Location of all 3 target dummies in Fortnite
The current season of the game has finally unvaulted various weapons that The Imagined Order uses. Weapons like Railgun, Pulse Rifle, and more will be needed to finish this particular quest. Pick up these weapons and look for the first dummy target located in the weeping woods near the massive mansion by the lake. You will find 2 more dummy targets in this area and if you cross the playground section and looked around the hill.
The next location for these dummy targets is on the outskirts of the Slurpy Swamp, right alongside the lake. They can be found beside a massive tree in the southeastern section of the same area.
The next group of dummies is in the Corny Complex region, with the first group right around the fences and the last one can be found in the compound underneath a tree. These 6 groups of dummy targets are the only things that you need to destroy to finish this quest. Refer to the video guide below if you are finding it hard to locate each group.
ADVERTISEMENT
Article continues below this ad
video source:  Selenidera
ADVERTISEMENT
Article continues below this ad
In other news, this week will have you run around looking for peculiar purple orbs on the map. These things can be easily found in the purple forest region of the map. You have to visit all the jungle area near the Corny Complex in order to activate the alien device located underneath the secret base.
Watch this story: Best-selling games of all time
Trending Stories