Fortnite: What are V-Bucks and How Much Do They Cost?
Published 09/20/2021, 12:49 AM EDT
---
---
If you have played Fortnite before, chances are that you have heard a good deal of information surrounding V-Bucks. V-Bucks are essentially the virtual currency used in Fortnite. Using this currency, you can make a variety of purchases.
ADVERTISEMENT
Article continues below this ad
Firstly, you can use V-Bucks in the item shop to purchase cosmetic items that can be used to customize your character. These include a variety of skins, gliders, back bling, and more. Legendary skins are the most expensive of the bunch costing 2000 V-Bucks. This is followed by Epic, Rare and Uncommon skins which cost 1500, 1200, and 800 V-Bucks respectively.
While you can directly obtain the cosmetics you want using V-Bucks in the item shop, there are alternative methods that are more affordable. This comes in the form of the Fortnite Battle Pass. You will have to make a one-time payment of 900 V-Bucks to unlock the battle pass after which you will be entitled to a range of benefits.
ADVERTISEMENT
Article continues below this ad
Watch this story: Fortnite Tryhard Pickaxes
How can you acquire V-Bucks on Fortnite?
Despite the many ways to spend V-Bucks in-game, there are only a handful of methods to earn them. The easiest but costliest method is buying the currency using real money. When purchasing V-Bucks you can choose from one of these four options:
1,000 V-Bucks for $7.99
2,800 V-Bucks for $19.99
5,000 V-Bucks for $31.99
13,500 V-Bucks for $79.99
ADVERTISEMENT
Article continues below this ad
Alternatively, if you have purchased the battle pass, you will earn a total of 1500 V-Bucks if you complete the battle pass. This can later be reinvested into the next seasons' battle pass where you will earn another 1500 V-Bucks and so on and so forth.
Lastly, you can earn V-Bucks as part of an item shop bundle. These bundles will usually contain some cosmetic item like a themed skin and back bling but also offers players a certain amount of V-Bucks. Once again you will have to spend real cash if you wish to purchase these bundles.
ADVERTISEMENT
Article continues below this ad
Although V-Bucks do not provide any competitive advantage to players, they remain one of the most sought-after items in Fortnite. What would you want to purchase using V-Bucks in Fortnite? Let us know in the comments down below.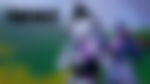 Trending Stories