Fortnite: When Does Season 7 End and What Will Happen During the Live Event?
Published 08/20/2021, 10:40 AM EDT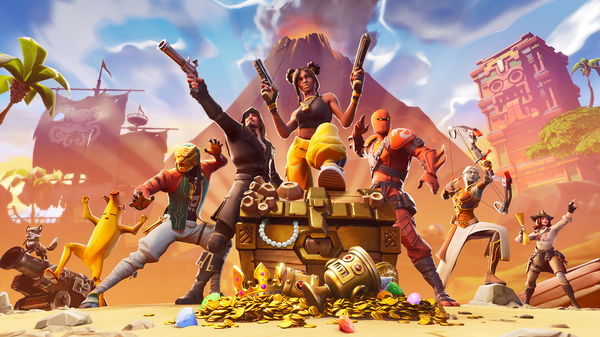 ---
---
The latest update for Fortnite has brought forward groundbreaking changes to the map. The datamined info of the latest season already pointed at a collaboration with Among Us and the destruction of Coral Castle. Lo-and-behold! Everything has become reality as the Battle Royale title continues to evolve. Coral Castle has been wiped off the face of the earth, while Among Us has become a part of the game as a new LTM.
ADVERTISEMENT
Article continues below this ad
Everything that leaks had suggested has occurred and now all eyes are on the rumored seasonal finale event.
ADVERTISEMENT
Article continues below this ad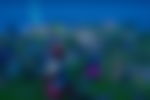 Season 7's live event could be a game changer for Fortnite
NPCs of Season 7 have dropped elaborate hints about the upcoming season finale of the game. More dataminers have revealed a new item in a prop gun that can turn anyone into a prop. Moreover, the addition of DC Comics' characters has completely changed the course of the story. Much like Marvel characters, even DC units are going to have a storyline of their own. Right now, the caped crusader is battling the loop, trying to uncover various secrets of the loop.
On the other side, Beast Boy, Flash, Superman, and even Wonder Woman have found their way to the island. Exactly like everyone else, even these superheroes have lost their memories and they are clueless about the state of the world. Superman's NPC can be found within the game requesting us to figure out a way to stop the loop.
The Imagined Order has deleted everyone's memory, and the aliens scanned everyone's memory with the 'Rift Tour'. Popular theory suggests the order will use Superman against the aliens by holding them responsible for his current predicament. This epic battle between two extraterrestrials will be the most appropriate conclusion for the current season.
ADVERTISEMENT
Article continues below this ad
video source:  KepherdY2K
The Battle Royale island continues to see ground-breaking changes as the aliens continue to alter each location. Superman could play a key role in this storyline by planting the massive bomb designed to eviscerate the mothership.
ADVERTISEMENT
Article continues below this ad
Kevin the Cube is indeed going to return to the game, which could bring forward monsters from Stranger Things via a toxic leak. Everything will come together to form the epic seasonal finale that is going to end in the alien's defeat.
Watch this story: Most Controversial Streamers
Trending Stories