Fortnite World Champ Shows Off NVIDIA GeForce RTX 3080
Published 09/16/2020, 10:15 AM EDT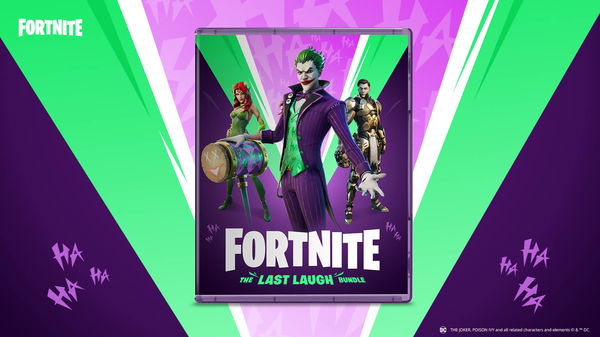 ---
---
There are certain perks of being the Fortnite world champion. Some of these include being featured to commercials, while others include the first in line to try out new hardware. It is not a surprise that NVIDIA reached out to Bugha to test their latest NVIDIA RTX 3080 graphics card. 
ADVERTISEMENT
Article continues below this ad
This graphic card is still not available to the public, and Bugha, as a primary content creator, got a chance to stream with it. If Bugha gets RTX 3080, his setup will inevitably become one of the most expensive setups. The hardware is supposed to come out on September 17, priced at $699. 
Bugha said, "I recently partnered up with Nvidia to show off their new GeForce RTX 3080. This thing is really sick, so let's check it out." He showed the entire graphic card, and it looks brilliant. With a fan on each side, the graphics card looks like it's worth the price.
ADVERTISEMENT
Article continues below this ad
Fortnite world champion shows off new NVIDIA GeForce RTX 3080
Bugha's setup consists of the following:
ASUS ROG Swift PG259QN 360 GHz monitor Intel Core i9-10900K processor

ASUS ROG Maximus XII Extreme motherboard

G.SKILL TridentZ RGB Series 64GB RAM
This makes the setup one of the most powerful gaming PCs out there. 
The latest upgrade with the graphics card has enabled Bugha to play the game with zero latency. This is only possible with similar setups that are compatible with high-end functionality. Then again, the system is already overclocked and running smoothly, which points out how compatible the setup truly is.
Read: FaZe Jarvis Tricks Epic Games by Streaming Fortnite
ADVERTISEMENT
Article continues below this ad
Advantages that competitive players have
Competitive players have a lot of advantages in owning a great setup. This is necessary as it ensures the best chance for a victory, especially in tournaments. In FNCS, the infamous end game server lags cannot be dealt with by most setups. Perhaps Bugha's setup is one of those which can clock it right. 
However, this points to the fact that most players cannot afford the new NVIDIA GeForce RTX 3080, owing to its steep price.
ADVERTISEMENT
Article continues below this ad
Nevertheless, with the turn of 2020, next generational gaming is going to be the new focal point of controversy. While players with expensive devices will argue in favor, the others will criticize and blame their losses on a bad setup. 
Regardless of all the controversy that new hardware is going to cause, it is good to watch Fortnite with RTX 3080 finally. It is clear from Bugha's gameplay that Ray Tracing was not a myth.
Trending Stories