Fortnite: YouTuber Discovers an Interactive Quests That Could Involve TNTina, and Splode
Published 03/26/2021, 3:38 PM EDT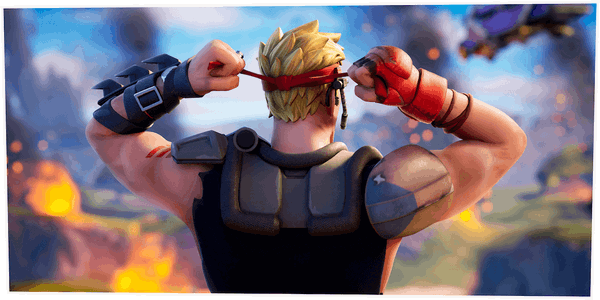 ---
---
Epic Games has once again delivered a groundbreaking Fortnite season finale. The concluding solo event of Season 5 threw the entire Battle Royale island in a sea of uncertainty. The zero-point crisis showcased the reality being threatened, and it ultimately let loose a massive reality wave. This incident sent the entire Battle Royale island into the primal era, which brought wolves and guardian spirits into the game.
ADVERTISEMENT
Article continues below this ad
It seems like a Youtuber has found yet another interesting element within the game that serves as an interactive quest.
ADVERTISEMENT
Article continues below this ad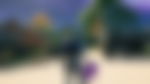 Epic Games could have inserted this quest purposefully in Fortnite
YouTuber CommunicGaming, believes the developers may have planned out an elaborate interactive quest even in Season 6. He found out a secret vault that the entire community player has been trying to detonate. Near this vault, players can find boom barrels and a massive Boom logo that points towards TNTina. Apparently, even this story character had the same logo, which could mean that something is going on.
The Youtuber tried to peek inside from the sides, and he found the same butterfly seen within the solo event. He quickly gathered all the red cylinders near the vault and decided to blow it to smithereens. The explosion occurred, and he was greeted with an interact button along with the vault's door ripped open. Upon pressing it, the entire vault along with the door disappeared.
This incident raised more questions than it answered. For two consecutive seasons, the island has been hosting Splode, who also makes use of explosions. Interacting with this NPC with Splode skin results in a dialog change, where he simply says "soon". This NPC also has the same boom barrel all around his location, which further strengthens the theory.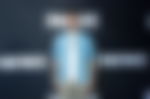 video source: CommunicGaming
ADVERTISEMENT
Article continues below this ad
Midas, Jon Jones could be a part of Season 6 storyline
It indeed possible that TNTina is working with Splode to loot something that sits inside the bunker. However, it is not sure whether Midas (former boss of TNTina) is behind this quest. Indeed, the vault opened, but revealed nothing, as it possibly glitches out. It is safe to say, Epic Games could have some major plans with this storyline, as the entire incident screams TNTina's name.
It also possible that she will play a key role in the storyline of Season 6, which kick-started after 'The Foundation' made a sacrifice. So far the only thing that is known is the loop has now-former Agent Jon Jones. He is stuck in this storyline, and he needs to find a new way to escape and also free 'The Foundation' from his prison.
ADVERTISEMENT
Article continues below this ad
Trending Stories