Fortnite: Zayt Accuses Tfue and 6 Other Pros For Cheating
Published 06/10/2020, 5:04 AM EDT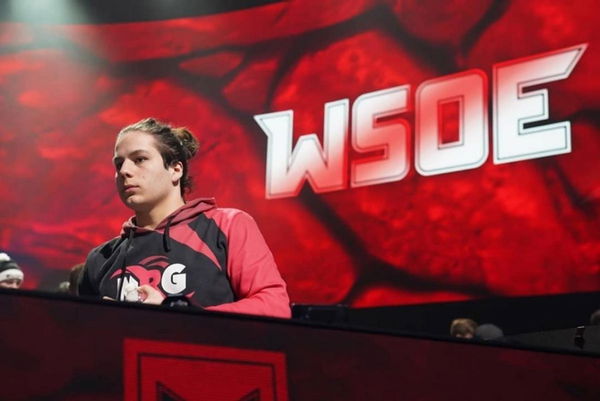 ---
---
Williams 'Zayt' Aubin has just come up with spirals of accusations on some of the biggest names in Fortnite. Zayt, a member of NRG and professional Fornite player himself, has accused Tfue, Kero, Unknown, Khanada, BuckeFPS, and ZexRow of using macros to cheat in the game.
ADVERTISEMENT
Article continues below this ad
The accusation on Fortnite pros
Macro is a key shortcut of key sequences; basically binding several keys or mouse movements into one. This makes it easier to play the game and perform several tasks. The usage of macros is however illegal and is against the in-game rules.
ADVERTISEMENT
Article continues below this ad
Zayt has deleted a string of tweets in which he accused other Fornite pros. He started off with a tweet stating he would be exposing players who use macros. In his next tweet, he named a couple of pros and claimed that these pros use macro and nothing will probably happen to them in doing so. 
He made huge remarks on Tfue claiming he'll never be banned as he is the biggest streamer there is now. Zayt has not given any actual proof for these accusations and he decided to delete the tweets. Other players as well reacted to his statements and there were a couple of arguments back and forth.
Some of the players he mentioned were previously accused of cheating but nothing has been proved so far. Tfue has chosen not to respond to these accusations, but others chose to speak up. You can read their tweets below. 
No way people actually think we macro for double movement, its kind of flattering actually.

sorry ur just bad u nonadapters hahahahahah

— Kreo (@KreoFN) June 9, 2020
Macros… Macros… Macros….

— NRG Unknown (@UnknownxArmy1x) June 10, 2020
ADVERTISEMENT
Article continues below this ad
People thinking I use macros. IM JUST THE GOAT WITH THE DOUBLE MOVEMENT

— TSM Khanada (@Khanada) June 5, 2020
ADVERTISEMENT
Article continues below this ad
The players have largely taken the accusations lightly and some are even playing along. Tfue is one of the biggest names in Fortnite and eSports and Zayt has largely targeted him for cheating. It is hard to doubt someone without any evidence. Zayt can come forth with more allegations but unless there is solid proof, it is highly unlikely that the said players will be affected. 
Trending Stories