Fresh Horizon Forbidden West Trailer Reveals Stunning Set of Machines to Feature in the Game
Published 12/16/2021, 10:46 AM EST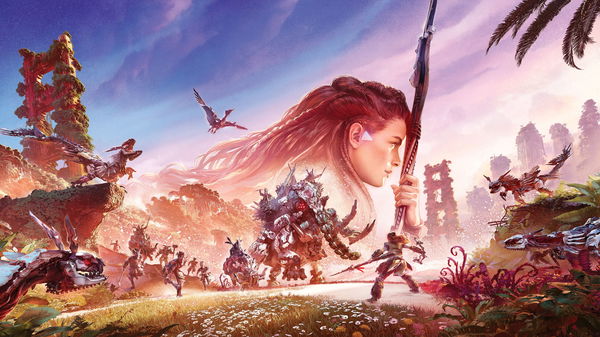 ---
---
Guerrilla Games just revealed a brand new trailer for Horizon Forbidden West, showcasing the 'Rise of Machines' in the anticipated sequel. The latest clip shows how Machines are ruling the world now while becoming the dominant species of the planet. Horizon Forbidden West will feature a wide range of new threats in the form of monstrous, advanced robots. And players, in the role of protagonist Aloy, will need to tackle them smartly.
ADVERTISEMENT
Article continues below this ad
In the new trailer, which is dedicated solely to the machines, Horizon Forbidden West developer tries to depict the danger looming over the in-game world. There will be endless difficulties involved when going against these creatures in multiple missions and quests. Simply put, they are not at all just machines, but very capable predators!
ADVERTISEMENT
Article continues below this ad
The machines of Horizon Forbidden West
If you think that the second installment will only have new evil robots, then you are totally wrong. Because there are a lot of machines returning from Horizon Zero Dawn, into the sequel. This means that chances of encountering deadly scenarios will be even higher. Talking about the machines themselves, then they will be in all shapes and sizes, based on natural Earth-based creatures' forms. Some of them include robotic dinosaurs, robot mammals, and also birds. Not to mention that they will pose a serious threat to Aloy's missions and everything she pursues in the story of Horizon Forbidden West.
Horizon Zero Dawn consisted of 25 multiple machines, as per Principal Machine Designer Blake Politeski. Talking about the sequel, he said that the team is expanding the catalog even further with more advanced robots like Sunwing. The game will feature many others such as Sunwing, showcasing different abilities of them, depending on their environments.
ADVERTISEMENT
Article continues below this ad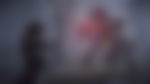 Since the machines are rising in higher numbers, Aloy will also need better and effective weapons than the last title. And according to Maxim Fleury, the Asset Art Lead at Guerrilla, she will have a vast armory for specific purposes. It implies that for every different creature, she will have a suitable attack and weapon. However, players, as Aloy, will need to thoroughly observe the machines in order to know their weak points if they want to defeat them.
How much-hyped you are for Horizon Forbidden West?
ADVERTISEMENT
Article continues below this ad
Let us know in the comments section.
WATCH THIS STORY: Worst Video Game Movie Adaptations