Fresh Leak Decodes What Assassin's Creed Valhalla's Announcement Next Week Looks Most Likely to Be
Published 12/11/2021, 1:10 PM EST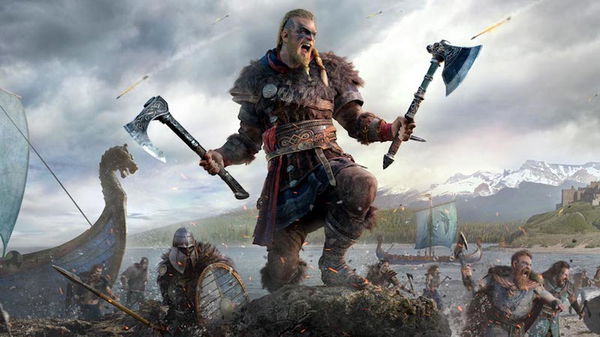 The latest leaks have uncovered a major secret around Assassin's Creed Valhalla. The mega-successful title is finally getting more content, and this expansion might be the biggest in the franchise's history. Leakers are calling it the ambitious project the studio has ever undertaken, as the new DLC will try to explore Norse mythology even more.
ADVERTISEMENT
Article continues below this ad
The DLC expansion pack could carry the name DAWN OF RAGNARÖK and it might release at the tail end of the first quarter of 2022. Aivor is about to find himself inserted in amidst the battle of the gods. These leaks come from Chinese stores, and more images of DLC expansion have also surfaced on the internet.
ADVERTISEMENT
Article continues below this ad
video source: IGN
Assassin's Creed Valhalla is getting the biggest DLC expansion in 2022
Reddit user u/hashiqigou shared the post on the official subreddit thread that contained all the leaked info and images. The leaked information also offered a Chinese description and, after translations, it has revealed more juicy insights about the DLC.
Watch this story: Toughest Video Game Bosses of All Time
"Assassin's Creed: Valhalla"-Dawn of Ragnarok" is the most ambitious expansion pack in the history of this series: this time, Aivor must personally experience the fate of Odin, the war of the North, and the destiny of the god of wisdom. The world of mythology, shouldering the urgent task of saving children, unleashing the brand-new supernatural power of the thunderbolt. After this shocking Viking legend, save your own flesh and blood before the gods are swallowed by the catastrophe."
ADVERTISEMENT
Article continues below this ad
Valhalla's success has empowered Ubisoft to invest more content into the game. It makes sense to keep the game alive and well, as the community has responded positively to the release.
ADVERTISEMENT
Article continues below this ad
Gamers can expect to see aivor's story finally coming to a conclusion, as he steps into the biggest war of Norse mythology. Ragnarok mostly marks the end of the pantheon and it will deice the destiny of the All-Father Odin. This leaked information hasn't been confirmed by the studio just yet, as the developers are currently preparing to host a live stream on December 13 for the same.