Fresh Leak Reveals Disappointing News For Battlefield 2042 Fans Ahead of Christmas
Published 12/19/2021, 12:50 PM EST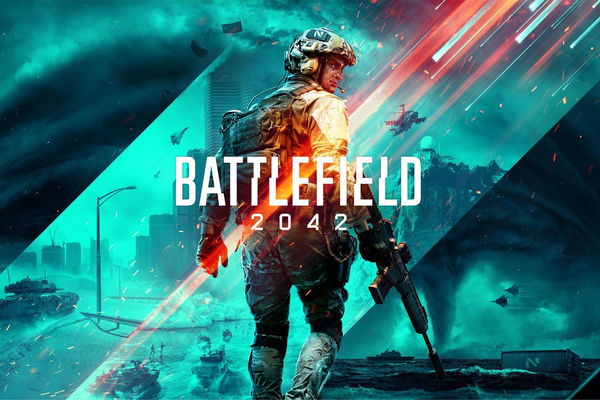 ---
---
Battlefield 2042 has had a far from desirable release. Players were livid about the release because of the sheer amount of bugs it has. The game upon release was downright unplayable. Filled with multiple glitches and bugs, Battlefield 2042 is completely broken.
ADVERTISEMENT
Article continues below this ad
Dice has released a series of patches in an effort to damage control. However, it looks like players and fans will be left stranded until the first quarter of next year for relief.
Watch This Story: Toughest Video Game Bosses of All Time
ADVERTISEMENT
Article continues below this ad
Battlefield 2042 not to receive fixes until next year
Tom Henderson is a prolific leaker of the shooter genre. He, through a Twitter post, has revealed to the already disappointed community that DICE, the minds behind this game will not be adding further patches until March next year.

This news comes to the dismay of longtime fans of the series who thought that this game could receive a considerable amount of fixes soon.
Battlefield 4 was released in a very buggy state. However, through a series of fixes, the game stands where it does today. However, this does not seem to be the case for this year's iteration of the long-running franchise distributed under EA.
ADVERTISEMENT
Article continues below this ad
This news as sad as it is quite baffling as well. It makes little sense from a commercial point of view. If the game is not fixed by March, then players of the game might start leaving the game.
Fans believe the developers should have waited out the hype created by the competitors of the franchises Halo and Call of Duty which were released around the same time, and they feel the game, if it had been released later in the year or in early 2022, maybe the results would've been different.
This way, EA could release the game in March in a fixed state without the fear of being hindered by contemporary competition.
ADVERTISEMENT
Article continues below this ad
However, as things stand right now, players will have to endure the broken mess that is Battlefield 2042 until March next year. Considering that a game like Farming Simulator recorded more active players than this AAA release, there is no guarantee that the player count will not further dwindle by the time the next fix arrives.