Fresh Report Gives Upcoming Marvel Video Game a Major Boost in Its Development Timeline
Published 05/16/2022, 4:30 PM EDT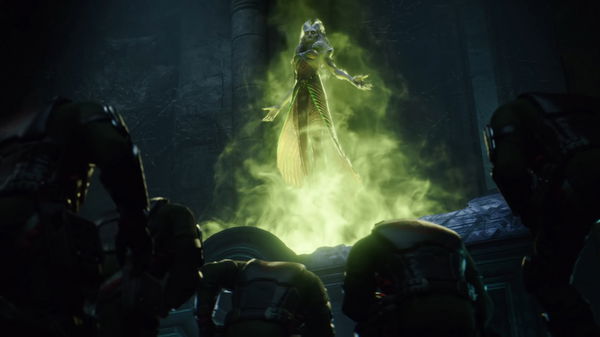 It seems like there are many superhero games set to make their debuts in the coming future. While DC is gearing up for its Gotham Knights, Marvel is also working on various IPs at the moment. One of them is Marvel's Midnight Suns, the tactical project which is currently in development as it was delayed in November last year.
However, it looks like the game might be closer to its release than previously thought. That's according to a fresh discovery by a Reddit user who recently revealed that Marvel's Midnight Suns just received a rating in South Korea. Which implies that the title may witness a reveal for its date of arrival, soon, as per this reveal.
Marvel's Midnight Suns might not get delayed further anymore
ADVERTISEMENT
Article continues below this ad
The game was first announced last year during the Gamescom 2021 event. Firaxis is developing it in collaboration with Marvel. Midnight Suns will feature various characters from the comic book properties like Midnight Sons, Avengers, X-Men, and Runaways.
Players will have the option to customize and create their own superhero character named The Hunter. Moreover, they will also have the choice of selecting over 40 different powers.
Marvel's Midnight Suns was originally set to arrive in March this year. But then it saw a delay until the second half of 2022.
Now it may look like the title may soon get its official release date, for an early window in this calendar. As spotted by a Reddit user, Marvel's Midnight Suns has received a rating in the country of South Korea. And going by this report, it has got a "decision grade" of 15 years old. That is equivalent to PEGI's 16 rating.
ADVERTISEMENT
Article continues below this ad
Whenever an upcoming title gets rated, it usually means that it is closer to its launch. Thus, Marvel's Midnight Suns could also witness a date of release, soon, from the developing team at Firaxis Games.
Published by 2K, Marvel's ambitious game will make its way for PlayStation 5, PlayStation 4, Xbox Series X|S, Xbox One, PC, and Nintendo Switch.
ADVERTISEMENT
Article continues below this ad
What are your expectations from this upcoming new superhero IP from Marvel? Don't forget to share your reactions. Let us know in the comments.
WATCH THIS STORY: Best Superhero Games of All Time