Fresh Rumors Spark Massive EA Unveiling For Future FIFA and Need for Speed Titles In July 2022
Published 06/27/2022, 12:10 PM EDT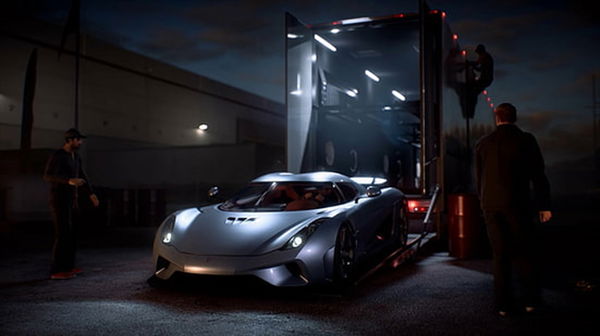 This year 2022 has been deprived of a significant showcase event like E3. However, video game companies and developers are hosting their own events to reveal their games. EA might also reveal games like Need for Speed and FIFA in July 2022.
ADVERTISEMENT
Article continues below this ad
EA earlier announced not hosting their showcase event, EA Play Live. But they also shared not hosting a showcase event but will reveal a game when it's ready. Recently, there have been rumors about the American game company hosting a showcase event to reveal some much-awaited game titles like Need for Speed: Unbound and FIFA 23.
ADVERTISEMENT
Article continues below this ad
Moreover, Electronic Arts would reveal the Skate 4 in the first half of July. Meanwhile, fans expect the new Need for Speed and FIFA games to be announced in the latter half of July. So, fans should look forward to the announcements from the EA.
What to expect from the upcoming EA games?
Electronic Arts are famous for releasing video games related to various sports. They have even made video games on skateboarding, the Skate series. However, the last game in this game series came out in 2010, Skate 3, for PlayStation 3 and Xbox 360. After 12 years, EA is releasing Skate 4, which will feature mind-blowing visuals and gameplay.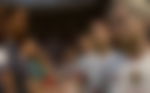 The next much-awaited game, FIFA 23, is the 30th installment in this video game series. Moreover, it might be the last game with the FIFA title, as EA will lose its license with FIFA after this one. Rumors suggest that the new FIFA game would introduce the women's soccer leagues and the women's world cup.
WATCH THIS STORY: Ranking the best Need for Speed games
Need for Speed is not only one of the most famous EA game series but one of the most famous racing game series. According to the rumors, the new EA racing game will be called Need for Speed: Unbound. Moreover, the new NFS title would feature a blend of realistic and anime-like visuals. Undoubtedly, it would be a unique visual style they have.
What do fans think about the upcoming Need for Speed, FIFA, and Skate games?
As soon as the leak about EA revealing their upcoming game in July went viral, fans didn't waste a second showcasing their reaction to this leak.
Definitely looking forward to that new NFS. Ppl talk shit about Heat but I enjoyed it and still get on from time to time. The boondocks is my favorite show of all time and the over the top aesthetics sound good to me. I just love arcade racers and I trust Criterion with NFS

— Anubis 𓂀 (@_Rev0luti0nary_) June 26, 2022
So basically, the upcoming Need For Speed title will have realistic graphics but will also have character designs similar to anime tv show The Boondocks?

I'm worried.

— johnny1248 (BLM, ACAB) (@StateOfReds13) June 26, 2022
So NFS, FIFA 23, Skate, ☠️ & 🦴 from Ubi. Is that all?

— Flipper (@Crofna) June 26, 2022
Can't wait for Need For Speed to release in October. Such a bare month, could really use a few more hits

— Podcast Now (@PodcastNow15) June 26, 2022
for the love of god, can we get a good NFS game for once

— liam is hyped for free agency (@drifty_wifty) June 26, 2022
ADVERTISEMENT
Article continues below this ad
skate 4 better be as clunky/buggy as skate 3 or else the game wont be as much fun.

— Xander (@dokterjackplays) June 26, 2022
ADVERTISEMENT
Article continues below this ad
Are you excited about EA revealing some significant video games soon? Do you play games like Need for Speed and FIFA?