From Call of Duty to a Plague Tale – Every Major Xbox Title Releasing in October 2022!
Published 06/25/2022, 11:00 AM EDT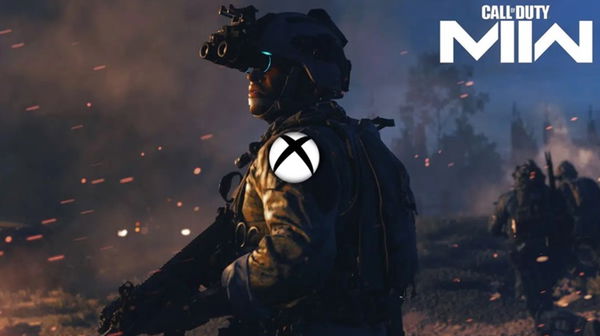 Xbox gamers are going to have a blast in the second half this year. They are in for a massive treat as most of the highly awaited names are set to release for the Series X and S consoles, alongside PC.
ADVERTISEMENT
Article continues below this ad
From the top-tier Call of Duty installment to the next part in A Plague Tale saga, there are various titles coming to entertain the Xbox lovers.
Here are all the anticipated launches arriving in October 2022 for the Xbox Series X and S and PC:
ADVERTISEMENT
Article continues below this ad
Overwatch 2 – October 4
It's the upcoming second entry in the highly famous online multiplayer that saw its first game arriving in 2016. Overwatch 2 is a first-person shooter, similar to its predecessor. The game is developed by Blizzard Entertainment.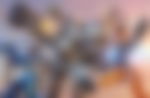 It will consist of a shared environment for player-vs-player modes with the first title. Moreover, it will also unveil new cooperative modes for the lovers of the franchise.
Furthermore, Overwatch 2 will be a free-to-play game, compared to the previous entry.
Marvel's Midnight Suns – October 7
The tactical RPG from Firaxis Games will finally make its debut in 2022 following a long delay. The developer has made this title in collaboration with Marvel. Midnight Suns will feature various characters from Marvel comic books. Midnight Sons, Avengers, X-Men, and Runways, all will be there when the game releases on the Xbox Series X|S and PC.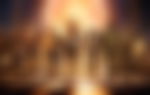 Players will take on the role of "Hunter", a customizable superhero for Marvel's Midnight Suns.
Talking about some of the renowned characters who will appear in this title, then there is Iron Man, Captain America, Captain Marvel, Doctor Strange, and many more.
World Rally Championship: Generations – October 13
Developed by Kylotonn and published by Nacon, WRC: Generations is an upcoming new installment in the iconic racing franchise. It will be the seventh main offering in the World Rally Championship series.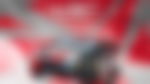 World Rally Championship: Generations will feature brand new vehicles. There will be attractive car models based on Ford Puma Rally1, Hyundai i20 N Rally1, and Toyota GR Yaris Rally1.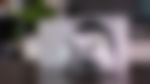 The game will also offer Group Rally2 cars and other legendary cars. Plus, the Anniversary Mode will make its return as well.
A Plague Tale: Requiem – October 18
Asobo Studio is set to make a big return with the awaited sequel to their first part from 2019. Requiem will see the comeback of the protagonist Amicia de Rune and her younger brother, Hugo de Rune.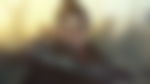 Going by the official description, A Plague Tale: Requiem will offer a "brutal breathtaking world twisted by supernatural forces. Dive into the sequel of the award-winning A Plague Tale: Innocence, joining Amicia and Hugo on a heartrending new journey."
The awaited second entry will arrive for the Xbox Series X|S and PC as well.
Persona 5 Royal – October 21
The JRPG is developed by Atlus while Sega is going to be its main publisher. In this new installment, the central character will try to discover a hidden world, made by human cognition.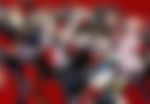 Speaking about the appealing factors regarding Persona 5 Royal, then it will offer players to obtain multiple personas for their protagonist. Hence, the character will become highly flexible in terms of skills and abilities.
Scorn – October 21
The upcoming bio-punk title, from Serbian developer Ebb Software for Microsoft Windows, will finally make its appearance in 2022, following lengthy delays. Scorn is based on the works of popular artists H.R. Giger and Zdzisław Beksiński.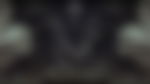 Players will take on the role of a skinless humanoid, who's lost on an alien planet. The entire area is filled with weird creatures alongside living techno-organic structures, made of steel, flesh, bones, and machines.
The main character will discover various interconnected regions in a highly non-linear manner.
Gotham Knights – October 25
The game, developed by WB Games Montreal and published by Warner Bros. Interactive Entertainment, witnessed a continuous delay for the past few months. However, earlier this year, it received brand new gameplay footage to excite the fans.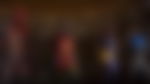 Gotham Knights is inspired by the Batman: Gotham Knights comic series. It will focus on four main playable characters: Nightwing, Batgirl, Robin, and Red Hood.
The characters will need to restore justice to the crime-filled Gotham city, following the death of the Dark Knight, Batman himself.
Call of Duty Modern Warfare II – October 28
Modern Warfare II will be the new major premium from Activision, in the long-running first-person shooter franchise. The highly anticipated game received its worldwide reveal earlier in June 2022, followed by an extended gameplay showcase during the Summer Game Fest.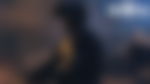 Call of Duty Modern Warfare II will see the returning cast of Captain Price, Ghost, Gaz, Alejandro, and Soap, alongside operators like Farah from the first part that was released in 2019.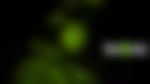 MWII will make its way to the Xbox Series X|S and also on the PC platform.
High on Life – October (TBA)
First revealed during the Xbox & Bethesda Games Showcase, earlier this month, High on Life has suddenly emerged as one of the most awaited releases of 2022.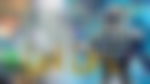 ADVERTISEMENT
Article continues below this ad
Squanch Games and Justin Roiland's first-person shooter will comprise of a lot of adult humor. Players will become intergalactic bounty hunters while having talking guns.
WATCH THIS STORY: The Best PlayStation, Xbox, and PC Games Based on Popular Novels
The main mission will be to take down an alien cartel, trying to get high off of the life force of humanity.
ADVERTISEMENT
Article continues below this ad
That's the entire packed line-up for October 2022, for all the Xbox enthusiasts waiting to grab the anticipated titles.
What are your thoughts and expectations for all the upcoming releases? Don't forget to share your views. Let us know in the comments.
Edited By: Pritam Priyedarshi