From Minecraft to Dragon Ball Z: Five Collaborations Which Could See Fortnite Go Absolutely Viral!
Published 06/28/2022, 12:10 PM EDT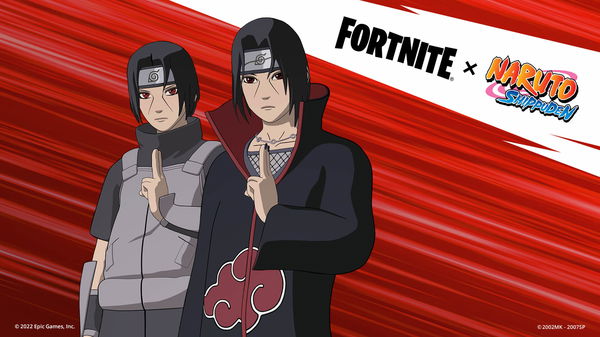 Fortnite is known for its collaborations with several IPs and popular franchises. Over the years, it has become a melting pot for several crossovers and cosmetics, increasing the game's appeal. However, several other brands and franchises could further the hype for this battle royale game if Epic decides to collaborate with them. Here is a list of five possible collaborations which could take the craze for Fortnite to the next level.
ADVERTISEMENT
Article continues below this ad
Five collaboration ideas Epic should consider
Fortnite received massive success with some of its fan-favorite collaborations, such as the Naruto collaboration. The introduction of Naruto, Sasuke, and Sakura skins has seen a resurgence in the craze for Fortnite and has attracted many anime fans to the game. Here are some ideas that Fortnite could explore to keep generating the hype for this game.
ADVERTISEMENT
Article continues below this ad
5) Minecraft
Minecraft and Fortnite share the similar idea of crafting and building. Minecraft initially inspired Fortnite's build mode. A possible Minecraft collaboration could bring Minecraft-themed skins to the game, an excellent way for one legendary game to pay tribute to another!
4) Neon Genesis Evangelion 
Neon Genesis Evangelion is among the most popular animes out there, and collaboration would be an excellent move for Fortnite. This anime was one of the hits in the 90s decade and is much critically acclaimed worldwide. It would be great to see the giant robots operated by Shinji making an appearance in the Battle Royale.
3) One Piece 
One Piece is one of the animes that is rumored to make an appearance in the game. According to a player survey conducted by Epic Games, Luffy was on the list of several other anime characters that would possibly make an appearance in the future. Now that Naruto is here, fans would love their favorite pirate to be in the game soon!
2) SpongeBob
There were rumors about a collaboration with Paramount Pictures, which would have brought in characters like SpongeBob in Fortnite. If SpongeBob were to be introduced, you could expect other popular characters like Squidward, Patrick Star, Mr Krabs, and Sandy to follow.
WATCH THIS STORY –   Fortnite's Latest Tilted Destroyed Update Has Some Insane Secrets!
ADVERTISEMENT
Article continues below this ad
1) Dragon Ball Z
Amongst the most demanded characters, Goku's name always seems to come at the top of the charts. According to the same survey that mentions One Piece characters, Epic is well aware of this demand for a DBZ collaboration and might as well drop it soon enough!
ADVERTISEMENT
Article continues below this ad
So, which ones are you excited to see in Fortnite? Let us know in the comments.