From Modern Warfare to Black Ops, These Are the Best-Selling Call of Duty Games of All Time
Published 05/02/2021, 9:50 AM EDT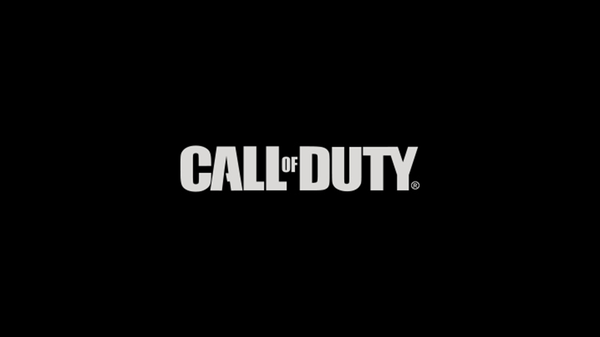 ---
---
Since originating in 2003, the Call of Duty franchise has delivered multiple blockbuster titles that have kept fans glued to their screens and longing for more. The franchise has set the benchmark and definition for the FPS genre with gripping storylines ranging from World War and Cold War history to futuristic combat in modern and sci-fi worlds.
ADVERTISEMENT
Article continues below this ad
Over the years, Call of Duty games have grossed around $15 billion and sold over 300 million copies. We have seen developers like Infinity Ward, Sledgehammer Games, Treyarch, and Raven Software working alongside Activision to create a host of diverse settings for 17 different games.
ADVERTISEMENT
Article continues below this ad
While each CoD title has a unique storyline, combat style, and gameplay experience, some simply stand out from the rest. In this article, we look at a definitive list of the 5 highest-selling Call of Duty titles of all time.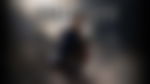 5) Call of Duty: Ghosts
Launched in 2013, Ghosts was the first COD title to release on the PS4 and Xbox One. The game earned praise for its multiplayer gameplay elements but received some criticism for its single-player campaign.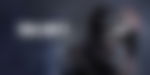 Set in the near future in an alternate timeline, the game's storyline follows the nuclear destruction of the Middle East. Oil-producing South American nations have come together and formed the Federation of the Americas. They have grown into a global superpower and invaded Central America and the Caribbean.
Players assume the role of protagonist Logan Walker for the majority of the game. Although, several other characters are playable, including a trained German Shepherd named Riley, the franchise's first non-human playable character. According to reports, Call of Duty Ghosts has sold 28.8 million units worldwide across all platforms.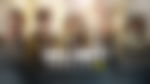 4) Call of Duty: Black Ops 2
Developed by Treyarch and launched in 2012, Black Ops 2 featured an excellent campaign that jumped between the past and future and also featured branching storylines with multiple endings.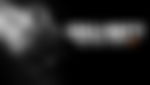 The single-player campaign takes place in two time periods, the late 1980s and 2025. While players assume control of Alex Mason and Frank Woods in the '80s, in 2025 they control Mason's son, David. The plot revolves around the infamous antagonist, Raul Menendez, who was behind the kidnapping of Woods and later goes on to fuel a second Cold War.
The game earned overall positive reviews from critics for its gameplay, story, multiplayer aspects, and Zombies mode. Black Ops 2 has sold 29.59 million copies, making it one of the highest-selling Call of Duty titles ever.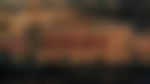 3) CoD: Modern Warfare (2019)
Developed by Infinity Ward, 2019's Modern Warfare served as a reboot of the original trilogy of the same name. The game takes place in a realistic, modern-day setting with its single-player campaign marking the return of Captain John Price.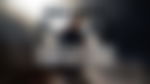 The campaign follows a CIA officer and British SAS forces as they team up with rebels from the fictional nation of Urzikstan to fight against Russian conquerors. Meanwhile, the Spec Ops mode features cooperative missions that tie in with the campaign's story. The multiplayer mode, on the other hand, supports cross-platform play and progression, a first for the series.
In less than a year after its October 2019 release, Call of Duty: Modern Warfare reportedly managed to sell over 30 million units. It also went on to become the best-selling game of 2020.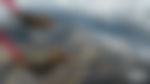 2) CoD: Modern Warfare 3
After a hectic development cycle, Modern Warfare 3 finally saw the light of day in 2011. Infinity Ward and Sledgehammer Games worked jointly to develop this title and it quickly became a fan favorite since day one.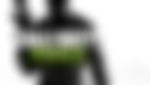 The game's story revolves around Task Force 141 and it kicks off just after the events of the final mission of its predecessor title. Working alongside Delta Force and Special Air Service, the forces hunt for Vladimir Makarov, the recurring antagonist in the Modern Warfare trilogy. Meanwhile, MW3's multiplayer brought in new game modes and killstreaks, while also improving on the issues that appeared in the previous game's multiplayer.
Thanks to strong initial sales as well as continued sales throughout the year, Modern Warfare 3 became a huge commercial success. To this day, the title has accounted for 30.97 million copies sold worldwide. This makes MW3 the second-highest selling CoD game of all time.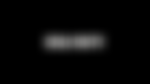 1) Call of Duty: Black Ops
Featuring at the top spot we have Black Ops, which many players consider as their all-time favorite Call of Duty game. Released worldwide in 2010, it was another masterpiece from the house of Treyarch and Activision.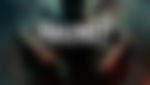 ADVERTISEMENT
Article continues below this ad
Set primarily during the peak of the Cold War in the 1960s, the campaign's story takes players to multiple locations around the globe such as Cuba, Hong Kong, Laos, Kazakhstan, the Ural Mountains, Siberia, Vietnam, and more. The single-player mode introduced us to CIA operative Alex Mason as he tries his best to navigate through a sequence of events in his memory that lead to a numbers station.
Notable actors like Sam Worthington, Ed Harris, Gary Oldman, and Ice Cube voiced the characters in the game. Black Ops gained plaudits all around the world and was a massive commercial success. With 30.99 million units sold, Black Ops is the best-selling game within the Call of Duty series. It is also one of the highest-selling titles beyond the CoD franchise.
So there you have it, these are the top 5 best-selling COD titles of all time. We would love to know which among these is your favorite Call of Duty game. Do let us know in the comments.
ADVERTISEMENT
Article continues below this ad