From New Leaf to New Horizons, These are the Most Popular Animal Crossing Titles
Published 04/02/2021, 2:22 PM EDT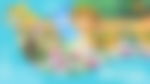 ---
---
The popularity of Animal Crossing: New Horizons is rising at a very rapid speed. Even with this increase in popularity, a lot of players don't understand the reasons behind the success of the game. Interestingly, there are several amazing titles that made the whole franchise so popular.
ADVERTISEMENT
Article continues below this ad
Top five Animal Crossing Games
Animal Crossing: New Leaf
ADVERTISEMENT
Article continues below this ad
New Leaf is one of the most popular games by Nintendo ever. The developer released it back in 2012, and it was the fourth major title in the series. The game brought a lot of love and enjoyment to its users. It comes as no surprise New Leaf has a big hand in popularizing the life simulation genre among players around the world.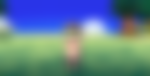 Image Credits: rabbidluigi
A lot of users started their Animal Crossing journey with this game. The detailing in New Leaf is so accurate that some players think even New Horizons cannot match it.
Animal Crossing: New Horizons
Animal Crossing: New Horizons is currently the hottest topic in the Nintendo Switch community. The game is the fifth main title in the series and just celebrated its one-year anniversary few weeks back. New Horizons is so popular that it even passed many record-breaking titles like GTA V, Call of Duty: Black Ops Cold War, and many more in UK physical charts.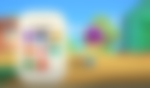 Moreover, Nintendo is receiving constant love from the players for this title. Hence, it it safe to assume we will see the developers focusing a lot on New Horizons for the upcoming months.
Animal Crossing: Happy Home Designer
This title reverses the entire concept of the series. Even though it was quite different and offered many new features as compared to other titles, the game received overwhelmingly positive feedback from its users.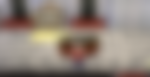 Unlike other popular life simulation games, Happy Home Designer primarily focused on building and constructing houses. It emphasized on enhancing the users' creativity and personality by helping them build the exterior and interior of the houses.
Animal Crossing: City Folk
Players from Europe and Oceania also call this game Animal Crossing: Let's Go to the City. As the name suggests, the concept of the game revolves around players having their chief town. In addition to that, there was also a city they could visit.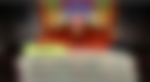 The game was a best seller, as users were very excited about the idea of moving to a city. Nintendo published it for the Wii console, and it was the third game in the series.
ADVERTISEMENT
Article continues below this ad
Animal Crossing (original)
This was the first title that started the franchise with a bang. It is certainly quite outdated, but is still considered the one of the most entertaining titles ever. The game released back in 2001 and received a lot of love, which encouraged the developers to continue the franchise for years to come.
ADVERTISEMENT
Article continues below this ad