From Ninja and xQc to Pokimane and Valkyrae, These Are the Highest Earning Streamers in the World in 2021
Published 04/14/2021, 5:22 AM EDT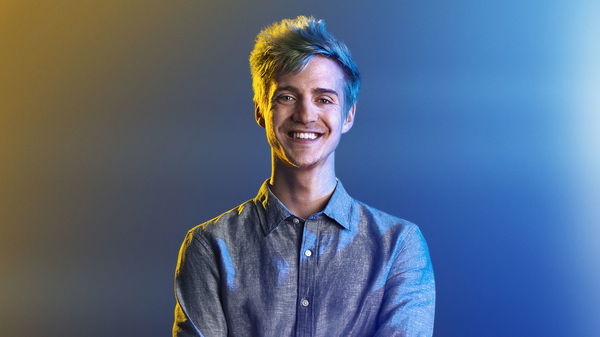 ---
---
With gaming turning into a full-time occupation in the last few years for many, the streaming industry is expanding every day. While helping many grow their respective careers, live streaming platforms like Twitch, YouTube, and Facebook Gaming have become the biggest hubs for gaming and eSports. Since the start of the global pandemic, many new faces have risen to prominence in the world of streaming. While personalities like Ninja, Shroud, and Dr Disrespect had already made it big in the years prior, content creators like Pokimane, Valkyrae, and Ludwig saw a sudden but steep rise in their popularity. Here we take a look at the 10 highest earning streamers in the world in 2021.
ADVERTISEMENT
Article continues below this ad
Highest earning streamers in the world in 2021
Tyler "Ninja" Blevins is, without a doubt, an icon for the gaming industry who gained worldwide recognition by playing a part in Fortnite's rise to peak popularity. Serving as a big inspiration for many aspiring gamers, he became the most followed Twitch streamer, before moving on to Mixer. Ninja is back on Twitch now and is still the platform's most popular streamer with 16.7 million followers.
ADVERTISEMENT
Article continues below this ad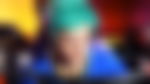 A report by The Loadout lists Ninja as the highest-earning Twitch streamer with a monthly income of $400k – $800k approximately and the highest estimated net worth of $15-20 million. These estimates are conservative, considering that Forbes reported he earned $17 million during 2019.
Ninja's exclusivity deal with Mixer also reportedly made him $20-30 million, and he has signed up another deal with Twitch. Combining this with his sponsorships and clothing line revenue, it's won't be surprising if his earnings and net worth are higher.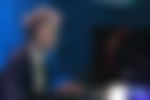 Michael 'Shroud' Grzesiek was a Counter-Strike: Global Offensive professional of the highest caliber. He then decided to bring over his unparalleled expertise in FPS games to the streaming industry. His streaming career's path turned out similar to Ninja's, with Shroud swapping Twitch for Mixer, and then returning to the Amazon-owned platform again. The Loadout lists Shroud as the second highest-earning Twitch streamer, with estimated monthly earnings of $150k – $200k. They also predict his net worth to be between $8-12 million, making it the second-highest among popular streamers. Besides, Shroud is widely believed to be the next highest earner from Mixer after Ninja. His exclusivity deal reportedly bagged him around $10 million.
With 9.2 million followers on Twitch, the 26-year-old is third in terms of popularity on the platform.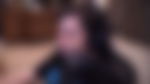 Timothy John Bater, better known as TimTheTatman, has been popular for playing a variety of games like Overwatch, World of Warcraft, Fortnite, and more recently Call of Duty Warzone. With 6.4 million followers, the 31-year-old has amassed a huge following on Twitch.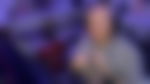 The Loadout lists TimTheTatman as the streamer with the third-highest net worth at over $6 million. This could be a conservative estimate, with Forbes reporting the streamer's worth as $8 million. Based on his Twitch subscriber count, it's likely Tim earns between $50k – $100k per month. This amounts to approximately $1 million per year only from streaming on Twitch.
Herschel Guy Beahm, popular for his alter ego of Dr Disrespect, became the face of Twitch by playing battle royale games like H1Z1 and PUBG. Regarded as one of the best entertainers in the business, he now streams on YouTube after facing a permanent ban on Twitch.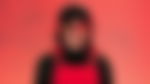 Having worked as a level designer at Sledgehammer Games, the Call of Duty franchise holds a special place in Doc's heart. He is also one of the most prominent CoD streamers, as he mostly streams Warzone and Black Ops Cold War these days.
According to The Loadout, Dr Disrespect earns between $500k – $1 million per year. Meanwhile, Naibuzz estimates his net worth to be around $6 million. Doc currently has 3.29 million subscribers on his YouTube channel.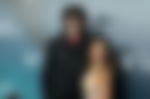 Nick "Nickmercs" Kolcheff made a name for himself by streaming Fortnite on Twitch. Since then, he has become one of the biggest names in the CoD community for his consistent Warzone streams. With a 5.5 million fan following on the platform, he is currently associated with FaZe Clan.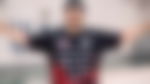 According to The Loadout, Nickmercs takes home between $100k – $150k per month, making him the third-highest monthly earner from Twitch. Based on estimates from Naibuzz, his net worth is somewhere near $4 million.
Jaryd "Summit1g" Lazar is regarded as one of Twitch's most versatile streamers, having streamed on the platform for over eight years. A former CS: GO pro, he is known for playing several titles including Sea of Thieves, DayZ, Escape from Tarkov, and GTA V roleplay.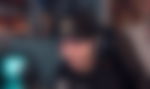 Being one of the biggest and long-lasting names on Twitch with 5.9 million followers, Summit consistently ranks among the top Twitch streamers based on subscriptions. Last year, he also signed up for an exclusivity deal with the Amazon-owned platform.
As a result, the 33-year-old streamer certainly rakes in some big bucks. Summit's estimated net worth is between $2-4 million, according to The Loadout. However, Naibuzz reports it could be as high as $7.5 million. It's safe to assume that the Twitch veteran has earned himself millions of dollars.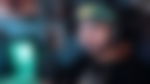 Felix "xQc" Lengyel used to be a top-notch Overwatch pro. But he decided to call it a day to pursue a career as a streamer where he's found astounding success. The 25-year-old has 5.9 million followers on Twitch and can often be seen playing a variety of games and reacting to online content.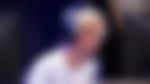 Felix's immense popularity means he consistently ranks among the Twitch streamers with the most subscribers. He has also regularly been the most-watched streamer on the platform of late.
The Loadout states xQc can approximately generate a revenue of around $1-2 million per year from streaming and content creation. Besides, his estimated net worth lies in the region of $1.5-3 million.
Widely considered as one of the most successful female figures in the streaming business, Imane 'Pokimane' Anys is currently the most popular female Twitch streamer with a 7.6 million fan following. She is most notable for her League of Legends and Fortnite streams. But of late, Pokimane is one of the most-watched Valorant and Among Us streamers as well.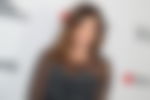 Based on her Twitch subscriber count, The Loadout calculates Pokimane could be earning $25k or more per month only from subscriptions. Her YouTube channel with over 6.57 million subscribers reportedly adds another $5k – $10k to her monthly earnings. Pokimane's estimated net worth lies between $1-2 million.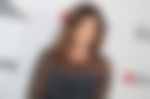 The past few months have been amazing for Rachell 'Valkyrae' Hofstetter as she has become one of the female stars in the world of streaming. While she rose to prominence on Twitch while playing games like Fortnite and League of Legends, she now streams titles like Valorant and Among Us on YouTube.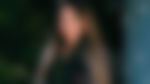 Valkyrae bagged the Content Creator of the Year at the 2020 Game Awards. Most recently, she became a co-owner of 100 Thieves alongside Jack "CouRage" Dunlop, after joining the organization as its first female content creator in 2018.
While determining Valkyrae's monthly earnings is an impracticable task, we can expect her monthly income to lie in the region of $150k from her YouTube channel, where she has 3.31 million subscribers. This estimation is based on an inadvertent leak from one of Valkyrae's live broadcasts last December, which showed the streamer made around $173k that month.
As for Valkyrae's net worth, reports estimate it to be around $1.5 million.
Ludwig 'Ludwig' Ahgren is fast becoming one of Twitch's biggest streamers. With 2.7 million followers on the platform, he is renowned for broadcasting gaming-related content as well as non-gaming related.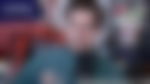 ADVERTISEMENT
Article continues below this ad
Recently, the 25-year-old performed the extraordinary feat of Subathon on his Twitch channel. Basically, for each subscription he gained during this period, it added ten seconds to the duration of his live stream. The stunt helped him earn an astounding amount of 283,000 subs, roughly, according to Twitch Tracker. As a result, he even broke the all-time record for the most Twitch subs set by Ninja.
Based on multiple reports, The Loadout conservatively puts Ludwig's total earnings around the region of $800k – $1 million. His net worth is also estimated to be $1 million approximately.
That concludes the list of the highest-earning streamers in the world at the moment. Do let us know who your favorites are down on the comments.
ADVERTISEMENT
Article continues below this ad
Trending Stories