From Resident Evil: Village to Mass Effect: Legendary Edition, These Are the Best Games Releasing on PS5, Xbox Series X|S, and PC in May 2021
Published 05/01/2021, 2:46 PM EDT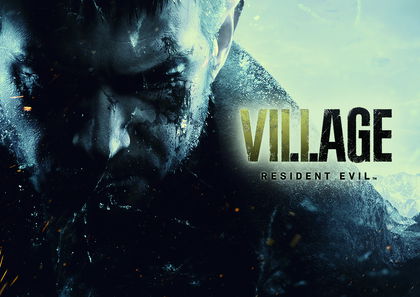 ---
---
Mayday has arrived and this month will bring forth an amazing range of games. The community was waiting for some of these highly anticipated titles, as each one has garnered massive hype. These titles include some of the biggest franchises like Mass Effect: Legendary Edition, Resident Evil 8, and many more.
ADVERTISEMENT
Article continues below this ad
Owners of PlayStation 5, Xbox Series X/S, and PC will get a chance to pick them up in May.
ADVERTISEMENT
Article continues below this ad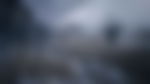 The massive list of titles includes triple-A games that could achieve enormous success in 2021. Some of these titles come from Capcom, BioWare, Sumo Digital, and more prominent studios. These titles also hold the potential to become the game of the year for 2021, which makes it an exciting time.
Resident Evil 8 Village: May 7th
Video source: ONE Media
The world of Resident Evil is going to visit a mysterious village in the first week of May. Gamers will get the chance to finally see the fateful meeting of Ethan and the tall lady Dimitrescu. The series will see two protagonists making their return in Ethan and Chris Redfield, as they uncover the mystery of this haunted village.
Hood Outlaws and Legends: May 10th
Video source: IGN
The multiplayer genre is going to receive a brand new title in Hood Outlaw & Legends. This game offers a unique touch by adding player vs environment vs player element. 2 teams of human players will have to fight against each other to organize a heist against AI guardians.
Mass Effect Legendary Edition: May 14th
video source: Mass Effect
The community has finally got its wish fulfilled, as BioWare studio rolls out the remastered edition of the Mass Effect trilogy. The remastered edition of the series will add a 4K upgrade with over 40 DLC.
Subnautica Below Zero: May 14th
video source: Subnautica
The mega-successful title Subnautica will finally receive a sequel. The studio, Unknown Worlds Entertainment, has created a beautiful new offering with this second edition of this epic survival action title.
Days Gone PC: May 18th
video source: GameSpot
Bend Studio's mega-successful Zombie survival game, Days Gone, is finally coming to PC. This game will see significantly enhanced visuals, with ultra-wide monitor support and unmatched graphical upgrade.
Miitopia: May 21st
video source: Nintendo
The Role-Playing adventure title for Nintendo Switch, Miitopia finally has a release date. Switch owners will get the chance to purchase this hilarious title in the upcoming weeks.
Biomutant: May 25th
Video source: IGN
Step into the astonishing world of Biomutant, developed by Experiment 101 studio. Furries rule the world, and the RPG title will also offer a myriad of character customization. The RPG game will feature an expansive world, a beautiful scenic environment, and a challenging set of enemies.
SMT III Nocturne HD: May 25th
ADVERTISEMENT
Article continues below this ad
video source: Nintendo
Nintendo Switch owners will be extremely excited, as the time for Shin Megami Tensei III Nocturne's return has arrived. Developer Atlus teased the HD remake of this post-apocalyptic game last year. Switch owners are definitely in for a treat, as the last week of May will mark the full release of its HD remastered variant.
Which of these games are you going to pick up? Do let us know in the comments below.
ADVERTISEMENT
Article continues below this ad