From Watchdogs to Samurai Warriors 5, These Are the Best Games To Get in July 2021
Published 06/30/2021, 11:38 AM EDT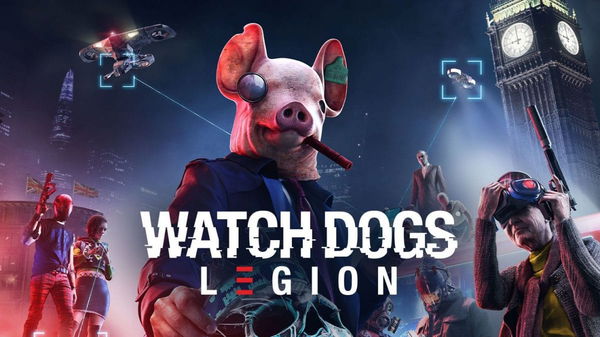 ---
---
July is often known as the slowest month in terms of game releases. This serves to be true yet again in 2021, however, that is not to say that there aren't any exciting releases for players to look forward to. tarting from Watchdogs to Trackmania, here is a list of all the best games to enjoy during the month.
ADVERTISEMENT
Article continues below this ad
Watchdogs Legion DLC
Watchdogs is essentially an open-world game in which you must hack your way to success. The Bloodline DLC brings back characters from previous games in the franchise such as Aidan Pierce and Wrench as they look to rescue Aidan's nephew. Watchdogs itself is regularly available at a discounted piece in most virtual stores.
ADVERTISEMENT
Article continues below this ad
Little Devil Inside
Neostream Interactive is developing and publishing Little Devil Inside, an upcoming action-adventure video game. The single-player and cooperative multiplayer modes of the game both follow the professional and personal lives of explorers searching for monsters and supernatural events in a world inspired by the nineteenth century.
Trackmania 2020
Trackmania 2020 is currently only available on PC but is expected to release on consoles soon. The new battle royale game mode in Trackmania is essentially a combination of a Fall Guys obstacle course and F1.
Watch this story: Best-selling games of all time
Capcom Arcade Stadium
If you were ever missing the nostalgic experience of an arcade, you will be happy to hear that the Capcom Arcade Stadium will recreate that experience. This virtual arcade contains a tonne of fan-favorite Capcom games. The only downside to this is you will have to spend tremendous amounts of time playing in order to unlock all the machines for free.
Knockout City
Knockout City is a new animated dodgeball game. Players initially received a week of free trial to test out whether it was worth buying. However, EA Sports recently changed the policy regarding the free trial of the game. The game will now be available for free up to level 25 following which you will have to pay for the game.
Orcs Must Die 3
The third installment of this tower defense franchise has all the orc-killing action of its predecessors with new and improved weapons and traps. If tower defense and strategy games are your things, this is a title you must try this month.
ADVERTISEMENT
Article continues below this ad
Samurai Warriors 5
True to its name, this game allows you to perform superhuman feats in a traditional Japanese setting. You will regularly be required to wield your katana to destroy thousands of enemies. Furthermore, with the new and improved progression system, players can now upgrade their weapons and abilities after almost every fight.
These are some of the best games to enjoy this July. What are some titles you have been enjoying recently? Let us know in the comments down below.
ADVERTISEMENT
Article continues below this ad