From XqC to Pewdiepie, Find Out Which Streamer Swears the Most
Published 09/20/2021, 7:46 AM EDT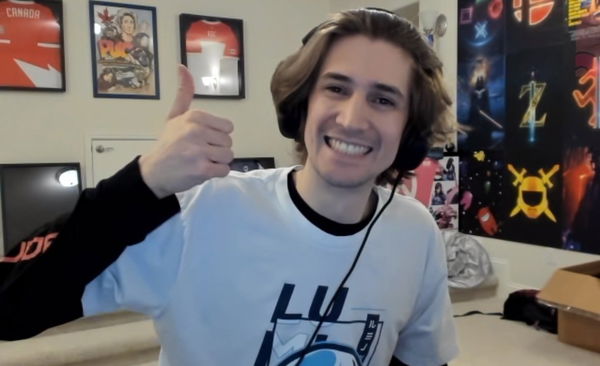 Swearing and playing video games often go hand in hand, and even streamers sometimes end up swearing. Often we can see the most famous streamers expressing their frustration by swearing or trash-talking in an effort to vent. This is a widespread phenomenon within the community. Let's find out which streamer swears the most in their streams.
ADVERTISEMENT
Article continues below this ad
Which streamer swears the most?
Buzz Bingo recently conducted a study and found that the controversial yet popular Twitch streamer Felix "xQc" Lengyel is the sweariest of streamers. The study found that Lengyel has a record of swearing 77 times every 15 minutes. This means 5.13 swears every minute on average!
ADVERTISEMENT
Article continues below this ad
Castro1021 and Shroud make it to the second and third of the list, followed by Moistcr1tikal and NickMercs. Castro spits out an average of 61 expletives every 15 minutes and Shroud says 59 bad words per 15 minutes. Dr Disrespect is one of the least swearing streamers within the top 10 list.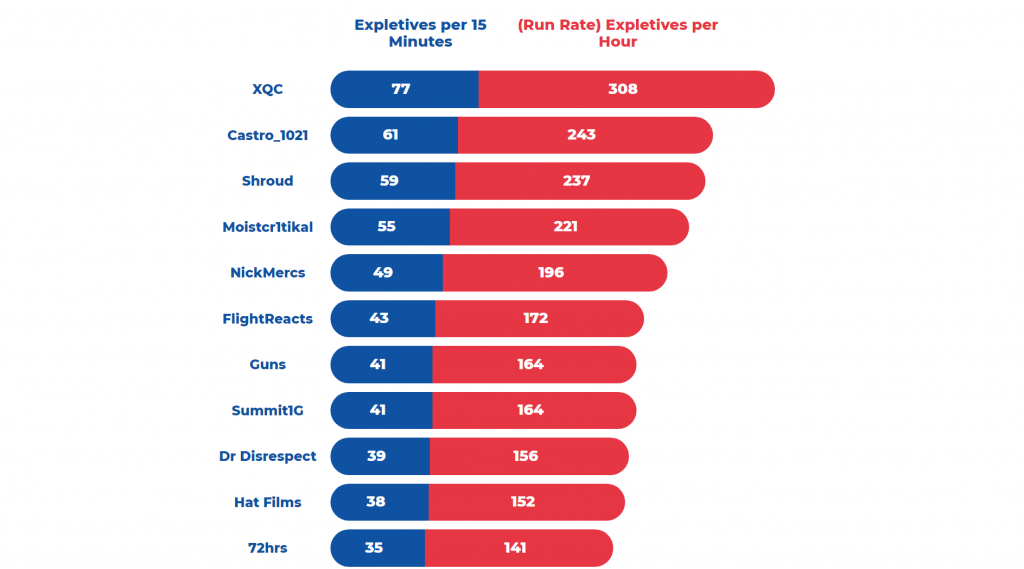 The most surprising thing about this study is PewDiePie is the least swearing streamer out of all the popular ones. Felix "PewDiePie" Kjellberg has had his fair share of controversies during his career, but according to the study, Felix swears on an average of just 12 times every 15 minutes.
WATCH THIS STORY – Awesome Nintendo Games Games You Didnt Know About
Which games have the sweariest of players and streamers?
The same study has further reported that Rainbow Six Siege and FIFA 21 are the games people swear the most while playing, and Call of Duty: Warzone is in third place. Rainbow Six Siege, on average, sees around 584 swears every hour, and this stat is followed by FIFA 21 and Warzone in second and third place.
ADVERTISEMENT
Article continues below this ad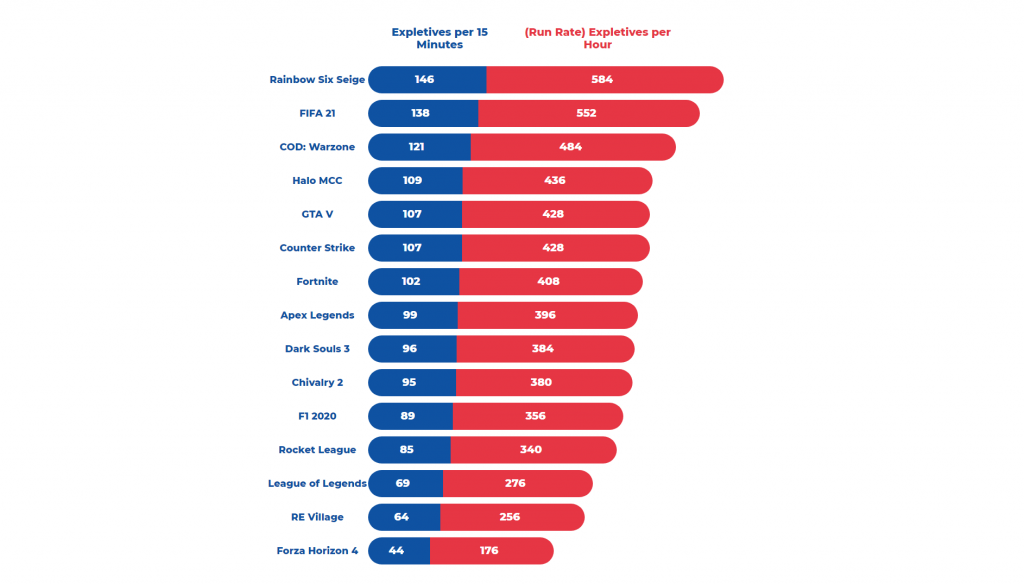 The study also found that PC players swear much more than their Xbox and PlayStation counterparts. PC players spill out 380 swears per hour, followed by Xbox at 368 and PlayStation at 332 per hour.
ADVERTISEMENT
Article continues below this ad
While streamers do get in trouble for the things that they say, this study was a fun insight into some fun stats and figures. Swearing is an essential coping mechanism in humans, and streamers or players swearing it is very normal. As long as they do not say anything very controversial or hurt someone's feelings, a little bit of swearing is perfectly acceptable.