"Full Circle" Announced as Developer For the New "Skate"
Published 01/29/2021, 8:03 AM EST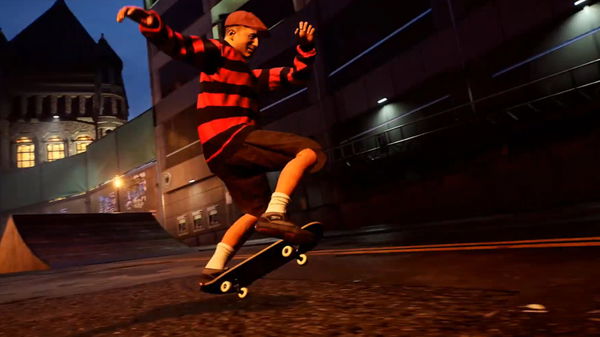 ---
---
EA announced the sequel to the long awaited Skate 3 during EA play 2021. The new development studio was revealed as "Full Circle." Daniel McCulloch, formerly the head of Microsoft's Xbox Live and producer of the "Forza Motorsport" series, is the General Manager of "Full Circle". Full circle will join EA Sports and Respawn Entertainment as its third developer in Vancouver.
ADVERTISEMENT
Article continues below this ad
ADVERTISEMENT
Article continues below this ad
Fans of Skate 3, who bombarded EA with #skate4, were acknowledged by Daniel McCulloch when he said, "The fans wished Skate back into existence and we want them to feel involved in the process from development to game launch and beyond."
The studio is currently hiring for positions including artists, designers and engineers. Creative Director, Cuz Parry and Game Director, Deran Chung (creators of the original Skate games) were also announced as part of the development team. The two have been "integral to the creation of the franchise and development of all three original games," according to EA.
ADVERTISEMENT
Article continues below this ad
Future of the Skate franchise with "Full Circle"
Parry says that the fans "commented this game into existence." The game, which is in early development, is likely to be launched for the PS5 and Xbox Series X. EA stated that the new Skate will "redefine the way gamers create content that can be shared with the Skate community" which is exciting news for content creators. Despite all this news, EA has not set a release date, nor have they named the sequel.
After a 10-year hiatus, the "Skate" franchise is back, and fans are hyped as ever. The game and development team have come "Full Circle" since the original installment. With a good mix of new blood and familiar faces, the newest addition to the franchise looks promising.
ADVERTISEMENT
Article continues below this ad
Trending Stories