Fuslie Settles the Debate and Reveals the Exact Height of Valkyrae
Published 04/23/2021, 10:57 AM EDT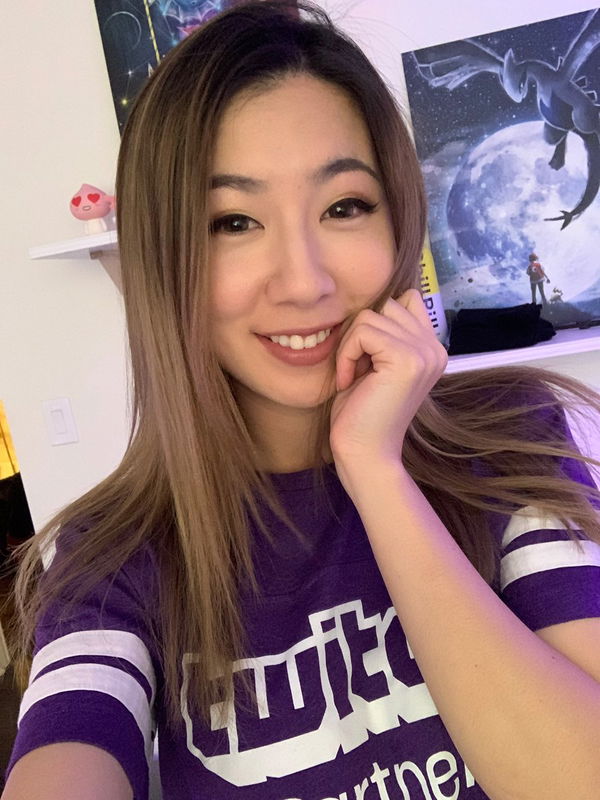 ---
---
More drama stirred up within the community, as 100Thieves organized a public event in tandem with Cash App. This became a hot topic for denizens of the internet, as it seemed to go against COVID-19 protocol. The event featured top names and Esports personalities like Ludwig, Myth, CouRage JD, Fuslie, Nadeshot, Brook AB, among other prominent figures.
ADVERTISEMENT
Article continues below this ad
This certainly made for a wonderful time for the key figures, and for Fuslie, who finally got the chance to meet Valkyrae. This caused one particular fan to demand an answer to the heated debate that revolves around Valkyrae. The fan quizzed Fuslie about Valkyrae's height, and she just had this to say in response.
" She is 5.3 and a half, yes"
ADVERTISEMENT
Article continues below this ad
video source: CorpseFans
Fuslie attended the 100Thieves Cash App Uno event that attracted criticism
The top-rated NA team organized a massive Uno event that featured many Esports celebrities. Surprisingly, this created a lot of drama within the community, as it seemed to violate COVID-19 guidelines. Among the three co-owners of 100Thieves, Valkyrae came under the crosshair of fans who were unhappy with the congregation.
She responded with a now deleted tweet, assuring people that everything was under control. She stated that every member who attended the event was tested and vaccinated. The entire event adhered to the guidelines and everyone involved wore the masks with pamphlets of rules being handed out.

The 29-year-old streamer also offered an apology later on, if her responses seemed rude. The superstar streamer was merely trying to state a point that precautions were in place. The org took extra efforts to have everyone vaccinated and tested on multiple occasions. The org even conducted a final last-minute test before allowing people indoors.
ADVERTISEMENT
Article continues below this ad
To add even more detail, we PCR tested every person who attended today both one week prior, 24 hr PCR the day before, and rapid tested before entry.

— Jackson (@jacksondahl) April 21, 2021
It is safe to say, no rules were broken, and everyone involved was perfectly safe. The isolation could bring up negative thoughts upon seeing other people living carefree, and it's understandable why some fans felt perturbed. The tournament produced incredible results, and it created memorable content for the fans.
ADVERTISEMENT
Article continues below this ad
Moreover, CouRage turned out as the ultimate winner in the star-studded Uno tournament. The streamer took home a whopping $ 350k and also earned an additional $ 100K in bitcoin from Cash App.
Trending Stories