Gamer Breaks the Internet With Insane Trick Shot Dedicated to NFL Star Tom Brady
Published 02/02/2022, 10:10 AM EST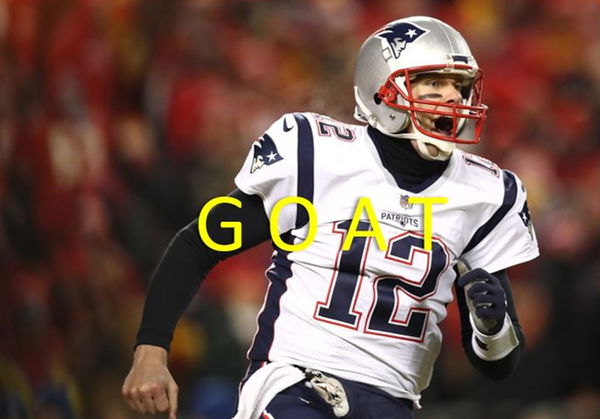 On January 21, FaZe clan announced their FaZe1 recruitment challenge. The challenge rewards include a prize of $1,000,000. But that's not all. The winner gets $250,000 worth in G-fuel sponsorship, and even the chance to become part of the FaZe clan. Of course, a brand new Nissan GT-R is just the cherry on top.
ADVERTISEMENT
Article continues below this ad
In the Twitter reveal video FaZe claimed:
"This is the biggest thing FaZe has ever done."
ADVERTISEMENT
Article continues below this ad
Ever since the post went up, entries have been pouring in, but one, in particular, has raised a lot of eyebrows on the internet.
Potter lands a trick shot for the NFL great
A Twitter user going by the name Potter recently uploaded a video on the social media platform, where he performs an exhilarating trick shot for his entry into the FaZe1 challenge.
The video uploaded on February 2 has grasped the attention of many, as Potter can be seen hitting a field goal in real life followed by an electrifying 360 trick shot in the game. Surprisingly, more than the viewers of the clip, Potter himself seems to be in disbelief of the achievement.
After hitting the extraordinary shot, Potter proceeds to run across the field, screaming in elation, "Let's go! Lets's go baby." He's dedicated the feat to Tom Brady, the legendary NFL quarterback, who announced his retirement on Tuesday.
It's a wholesome tribute to the GOAT; additionally, Brady has a special place in the heart of FaZe clan owner Ricky Banks. After his public falling out with Fortnite Pro 'Tfue' in 2019, Banks opened up about how their (Tfue and Banks) love for Tom Brady helped the two get over their differences.
After their relationship got sour, Tfue reached out to Banks before a Fortnite stream, asking him to hop on as he was about to talk to the NFL great.
Banks appreciated the gesture and admits it was their idolizing Brady that helped reunite the two. It could be for this reason that Potter didn't forget to tag Banks in the post, as they both seem to share a love for Tom Brady.
WATCH THIS STORY- Ranking the Highest Selling Video Game Consoles of all time
His fans are just as excited as him at what they witnessed, and the praise keeps flooding in.
No wa you bro brought a laptop outside and did what you just did, absolute legend I swear!

— Adrin is a King (@ItsAdrin) February 1, 2022
ADVERTISEMENT
Article continues below this ad
This user has a point
if you dont join faze no one is joining. bro's hit 3 of the craziest cod shots I've ever seen in the past 3 days

— Crycxc #Wrth (@NoirRatioMoment) February 1, 2022
ADVERTISEMENT
Article continues below this ad
This isn't Potter's first time attempting such an impossible feat. Notably, he recently gained notoriety for hitting a trick shot whilst submerged!
Are these some of the best trick shots you've ever seen? Let us know in the comments below.