Gamers Slam Overwatch League for Punishing People for Explicit Language
Published 04/06/2020, 11:31 AM EDT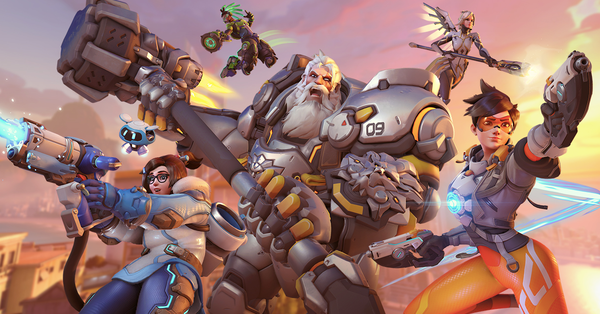 During an Overwatch League match, Korean duo Jung-Won "Lastro" Mun and Dong-Jun "Rascal" Kim were involved in a spot of trouble. Apparently, the two gamers copped a $1,000 fine for explicit language in the chat box during a match.
ADVERTISEMENT
Article continues below this ad
The incident took place during a clash between the Los Angeles Valiant and San Francisco Shock. However, the match itself didn't gain much attention, it was the in-game chat between the teams. Gamer Jung-Won Mun, also known as "Lastro" thoroughly enjoyed himself on the stream.
Evidently, he enjoyed himself a little too much and typed a profanity in the chat box. What he failed to realise was that it is a public chat and lots of his subscribers.
ADVERTISEMENT
Article continues below this ad
Naturally, most players tend to avoid profanity because they know their audience may consist of younger viewers. Most players were shocked or amused at Lastro's comments. Meanwhile, Dong-Jun Kim, known as Rascal, drove the point home by repeating the message.
Luckily, Matthew "super" DeLisi intervened and warned them to keep it family-friendly, since spectators can read the chat. However, the damage was done. Lastro and Rascal broke the Overwatch League Rules of Competition and Code of Conduct, so they faced the consequences.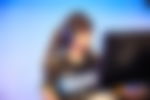 How did the Overwatch League Organisers punish the two?
In response to Lastro and Rascal's actions, the Overwatch League fined them $1,000 each. Apparently, this is the first time that the League imposed such a fine upon players.
The last time Overwatch called out a player, it was for account boosting. Several Overwatch players like MinKi "Violet" Park, Kelsey "Colourhex" Birse and Daniel "FunnyAstro" Hathaway were guilty of this. Meanwhile, Chan-Hyung "Fissure" Baek, leaked confidential league information and face a ban.
The good news is that Lastro repented, though it made most spectators laugh. However, he knew that the Overwatch League's sponsors wanted to distance themselves from such crude comments.
Fortunately for both players, a fine was all that they got and they escaped suspension. This is good news for Los Angeles Valiant and San Francisco Shock ahead of clashes with Dallas Fuel and Los Angeles Gladiators respectively.
Of course, a number of gamers didn't take too kindly to the punishment.
I've been making light of the situation but the players were told on March 27th that match chat would be shown for every match. Whether every player knew about it or not…. who knows

— McGravy (@McGravy) April 5, 2020
100% blizzards mistake, but they see it as "ah yes time to get more money from our errors" side note we seem to be the same person from alternate universes where one chooses the correct OWL team (go Outlaws 😂)

— Brendan (@Shout_OW) April 5, 2020
ADVERTISEMENT
Article continues below this ad
Blizzard are the biggest joke in the past few months

— Fruchti (@Fruchti_) April 5, 2020
ADVERTISEMENT
Article continues below this ad
Tbh, that was the most entertaining part about that match. Kinda dumb that Blizzard are punishing something that made their show entertaining. I get not condoning it; but this should have been a warning and apology combo, not a fine.

— Brown Coat (@BrownCoat40) April 5, 2020