PlayStation 4 Owner Stuns Fans By Purchasing 29 Incredible Games For Under $200!
Published 01/02/2022, 2:56 PM EST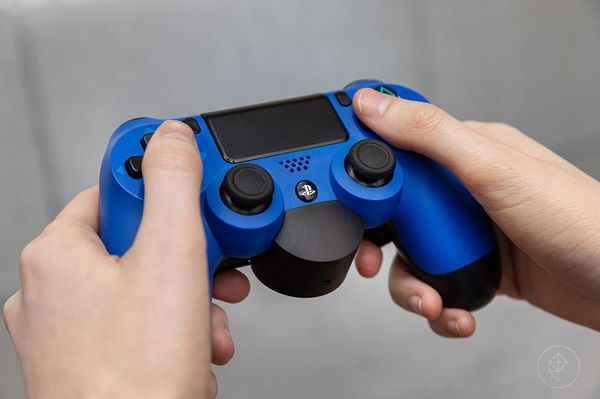 GameStop has been offering phenomenal discounts to fan over the holiday season. The Black Friday sales were a massive hit and even included Xbox Series X and PlayStation 5 consoles in terms of availability. GameStop has been offering huge discounts for games as well, and one PlayStation 4 user grabbed a whooping 29 titles for just $155!
The user posted this update on the PlayStation 4 subreddit, to which other fans have reacted in the comments section.
PlayStation 4 user posts about their fantastic haul from GameStop
ADVERTISEMENT
Article continues below this ad
This PlayStation 4 owner u/buzz8588 posted about their haul from GameStop's 50% discount deal. They have grabbed a whopping 29 titles just for $155. This means that the average cost per game must have been $5.5.
The other Reddit users reacted to this fantastic haul and commented on the post. One user congratulated the player on grabbing such a tremendous deal and hoped that they complete at least 25% of each of these games.
Another user thinks they are pretty picky when choosing their games and have played only three out of the 29 in the stash.
Another user commended the OP on choosing The Wolf Among Us. Many people ignored the game, even though it was surprisingly fun to play. The fan shared their experience of playing this game.
One more user shared their experience of learning to buy games only if they had the intention of playing them. They said they had purchased Red Dead Redemption 1 and never got around to playing it. This gave them a feeling that they had wasted their money.
A Witcher fan was spotted in the comments, and they say the Witcher 3 is worth the entire $155 of entertainment itself.
ADVERTISEMENT
Article continues below this ad
After a hiatus of over a decade, this other user talked about their return to gaming in 2012. They mentioned having bought stacks of games, which seemed brand new to the user.
Undeniably, GameStop's Black Friday deals were probably one of the bests out of all retailers. In 2021, GameStop offered massive discounts on Far Cry 6, Marvel's Guardians of the Galaxy, and Madden NFL 22. They also provided a $20 off deal on Switch Games such as New Super Mario Bros. U Deluxe, The Legend Of Zelda: Breath of the Wild, and Fire Emblem: Three Houses.
ADVERTISEMENT
Article continues below this ad
Such deals are indeed great news for gamers who are always looking for new games to conquer!
WATCH THIS STORY –  Toughest Video Game Bosses of All Time