Gandalf or Dumbledore: xQc Sparks Twitter Debate Over Harry Potter, LOTR and Star Wars
Published 08/03/2020, 8:04 AM EDT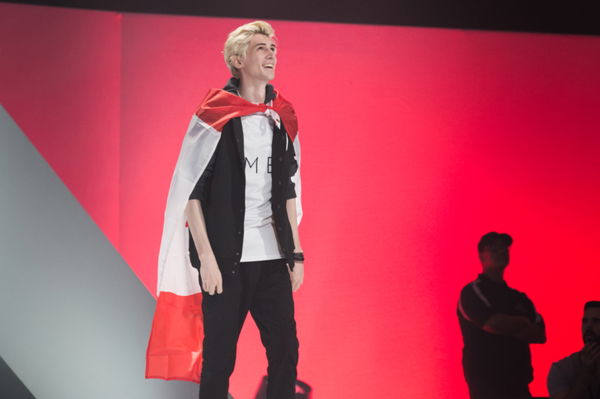 ---
---
Debates are always fun and when the topic is around classic series, it gets much better. Players have a world outside games and when they enter into a heated debate, fans join as one single community. Summit1g, xQc, and others were part of one such debate today regarding some of the classic series loved by millions.
ADVERTISEMENT
Article continues below this ad
ADVERTISEMENT
Article continues below this ad
xQc chose Harry Potter
It is tough to choose between some of the classics but the players were all at it. xQc started the war on Twitter by choosing Harry Potter over Star Wars. Scump entered the debate stating that Lord of the Rings is better than Star Wars. Now, all three are very entertaining sagas. And all three have a huge fan base around the globe.
As much as I like Harry Potter. Let's compare Harry Potter vs Voldemort final battle vs Anakin vs Obi Wan final battle. It's not even close.

— summit1g (@summit1g) August 2, 2020
Personally, Harry Potter is a favorite of mine. However, both Star Wars and Lord of the Rings enjoy huge followings. While xQc's choice of comparison suggests he is specifically talking about movie franchises, we simply cannot ignore the book series. Harry Potter, written by JK Rowling follows the story of Potter and his friends across the wizard and muggle world. It is the best selling book series in the world. And the movie series spawning from that did ever so well too.
xQc would surely agree, however, Summit would have a hard time accepting that.
Summit was of the opinion that the final face-off between Harry Potter and Voldermort is not even comparable to the one that took place between Anakin and Obi-Wan. The players did not specify if they were talking about movies or books, so we could assume that they were talking about the sagas as a whole.
Scump had his opinion on xQc's take. He stated that Lord of the Rings was better than the other two with TimTheTatman backing him up. Shortly after, Zack too had a similar opinion.
It isn't really surprising seeing as both series boast of loyal fan bases. Lord of the Rings and Harry Potter are two of the best from the fantasy genre.
The majority is not happy with me atm

— Seth Huntsmen (@scump) August 2, 2020
ADVERTISEMENT
Article continues below this ad
LORD OF THE RINGS>HARRY POTTER>STAR WARS>STAR TREK

— Zack (@Asmongold) August 3, 2020
ADVERTISEMENT
Article continues below this ad
End of the day, all three are classics and there'll always be a debate as to which is better. It was fun watching all the pro players taking a stand for their favorites, but yet again there is no winner.
Source: xQc twitter
Trending Stories