Genshin Impact 1.5 Update Guide: How to Defeat the New Weekly Boss Azhdaha
Published 04/29/2021, 11:47 AM EDT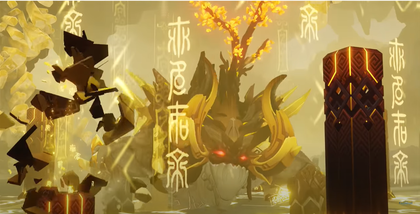 ---
---
Genshin Impact just introduced a new weekly boss to the game. The new weekly boss, Azhdaha, is a Geo element life-form and is a good old friend of Rex Lapis, also known as Zhongli. However, we later get to know that the relationship between Azhdaha and Rex Lapis took a different turn. As a result, Zhongli sealed him in order to bring peace to the world.
ADVERTISEMENT
Article continues below this ad
Moreover, Zhongli referred in his story quest that Azhdaha was not an easy foe to deal with, and after fighting him several players agree with him as well. Here are a few tips that can help you defeat the new weekly boss.
ADVERTISEMENT
Article continues below this ad
Azhdaha: New weekly boss in Genshin Impact
Azhdaha is probably the hardest boss in miHoYo's life simulator game. The developers have finally brought a new challenge that is a nightmare to most of the players. Furthermore, this new weekly boss is loved by many players as it brings a new challenge to the game.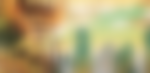 The Phase 1 fight with Azhdaha is quite simple and easy. All of his attacks are Geo and dodging his attack is not too difficult except one and it is the earthquake attack. In the earthquake attack, Azhdaha makes groundbreaking waves that can instantly kill your character.
Luckily, you can dodge this easily with a trick. You just have to notice and get far away as possible from Azhdaha as soon as you can. He always commits these waves after he narrates his voice line in between the fight.
Phase 2 ad Phase 3 fight with Azhdaha
Phase 2 and 3 are the most difficult phase of Azhdaha to deal with. During this state, he absorbs and surrounds his surroundings with the Hydro and Electro elements. In Phase 2 he absorbs the Hydro element, while in Phase 3 he goes with the Electro element.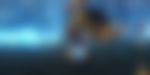 In his Hydro phase, the best way is to dodge the incoming Hydro attacks from him. Furthermore, you can fully dodge it if you are using a shield character. The shield character's element is unnecessary, which implies you can use characters like Noelle, Diona, Xinyan, and Beidou.
However, in case you get in contact with his attack and get marked by his debuff, you can even use Jean's elemental burst to remove the debuff. Azhdaha in his Electro phase deals huge Electo damage. All his attacks have tremendous damage and range. Electro Azhdaha is quite tough and very annoying. Before going to electro state, he stomps on the ground multiple times dealing huge AoE damage; hence, it would be best to keep your distance at that time.
ADVERTISEMENT
Article continues below this ad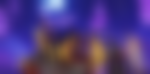 In his Electro state, he goes under the ground and starts dealing Electro damage all over the field. Keeping your distance is not a safe bet, as sometimes you will face situations where you can't dodge his attack at all. It would be best to take close-range fights with him during this state, and dodging his attacks becomes a lot easier. In short, using shield characters is the safest option while taking the fight with the new weekly boss.
ADVERTISEMENT
Article continues below this ad