Genshin Impact 1.5 Update: How and Where to Get Additional Furniture Blueprints for Housing System
Published 04/29/2021, 11:20 AM EDT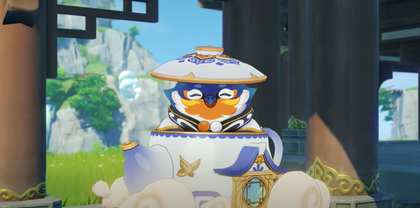 ---
---
There's nothing half so pleasant as coming home again. Genshin Impact has ruminated on it and has finally brought the new housing system to the game. Players have to complete a quest and unlock Serenitea Pot to get access to the housing system.
ADVERTISEMENT
Article continues below this ad
We will definitely see some bizarre creations from many creative players in near future. The 1.5 update has lived up to many players' expectations, and the housing system alone has brought a lot of content to the game.
ADVERTISEMENT
Article continues below this ad
Housing System in Genshin Impact
miHoYo has introduced a brand new feature to the game known as the housing system. Furthermore, it requires a lot of patience and hard work and can't be completed in few weeks.
In order to make some progress, players have to build and collect as many furnishing blueprints as they can from leveling up Tubby's Trust Rank. They can also get some blueprints from the Realm Depot at Serenitea Pot. Other than that there are two NPCs situated in Mondstadt and Liyue who will sell additional blueprints.

The first NPC, Goth, will sell the blueprints near the Knights of Favonius Headquarters at Mondstadt. Interestingly, you can only interact with him in the daytime; therefore, make sure to visit him during that time only. He will offer you three furnishing blueprints and one furnishing set blueprint.
Another NPC, Master Lu, is located at Qingce Village at Liyue Harbor. You have to teleport to the East waypoint of Qingce Village. He will sell one furnishing blueprint and two furnishings set blueprints. Each blueprint costs a lot, which is around 50,000 Mora each.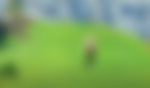 In case you don't have enough Mora in your inventory, it would be best to only collect furnishing blueprints. The furnishing blueprints help in increasing the Tubby's Trust Rank and receiving a lot of primogems, and other craft-able materials.
ADVERTISEMENT
Article continues below this ad
The furnishing set blueprints only help in grouping a set of furniture for decoration purposes. If you are aiming to increase the Trust Rank as soon as possible, collecting several furnishing blueprints is your safe bet. Indeed, ascending character's level, talents, weapons, and artifacts must be your priority. Hence, saving your Mora will be a splendid choice.
ADVERTISEMENT
Article continues below this ad