Genshin Impact 1.5 Update: How to Complete Battlefront: Misty Dungeon Event and Earn Free Primogems
Published 05/20/2021, 10:39 AM EDT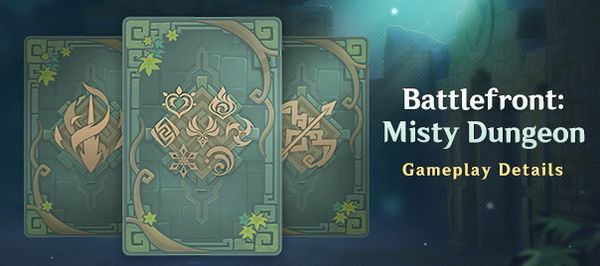 ---
---
The 1.5 update of Genshin Impact has brought a lot of content to the table that several players were complaining about. The new housing system feature has certainly occupied a lot of players towards itself. Furthermore, all the events released till now are very fun to play, especially the new PvP event, Windtrace.
ADVERTISEMENT
Article continues below this ad
The Windtrace event is about to end soon and players are looking for a new alternative in the game. Luckily, the new event, Battlefront: Misty Dungeon, is coming to the game on May 21.
ADVERTISEMENT
Article continues below this ad
Battlefront: Misty Dungeon event coming to Genshin Impact
The new event will differ from any event introduced so far. Unlike other events, players will have to assemble a team with the specific trial characters provided in the event. In addition to that, there will be six trials of different themes for players to challenge. Every two days two new trials will be unlocked.
miHoYo explained in its recent post," Each trial has a different Ley Line Disorder and the distribution of enemies and trap mechanisms also varies. In the trials, you may only use the specific trial characters provided, and Elemental Resonances will not be available to you."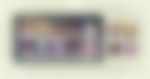 "If you have the trial character, the said trial character in the trial will adopt the Constellation levels of the character you actually own. If you do not have the trial character, the trial character's default."
Moreover, you won't be able to use any food items or buffs at this event. If you want to restore your character's health, you will have to look for the different Benediction mechanics within the trial. There are four different mechanics: Rejuvenation, Plunder, Godspeed, and Everlasting. Each Benediction mechanic will have different use and you have to complete the specific mechanic challenge to get its benefits.
ADVERTISEMENT
Article continues below this ad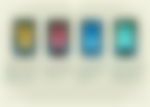 Players will have to challenge themselves in a dungeon during the event. In the dungeon, they will have to activate three deactivated Ancient Runes within the time limit. After unlocking one Ancient Rune, the player will see a bright red-colored light in the sky which will give the location of the other runes. Once they activate all Ancient Runes, they will gain the access to the last challenge.
The new event looks quite fun and will offer rewards like primogems, Hero's Wit, and talent level-up materials. Let us know in the comments whether you are excited about it.
ADVERTISEMENT
Article continues below this ad