Genshin Impact 1.5 Update: Is the Latest Zhongli Banner Worth Your Investment?
Published 04/26/2021, 1:54 PM EDT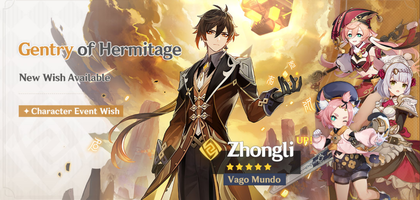 ---
---
The 1.5 update for Genshin Impact will come in just a few days. Zhongli will have his re-run banner in the upcoming update. He is one of the strongest characters in the game so far.
ADVERTISEMENT
Article continues below this ad
miHoYo releases two banners each month and Zhongli will have his first banner in 1.5 update. The developers have recently updated the community about the upcoming characters on Zhongli's banner. Indeed, he's the most demanded character, but are the other four-star characters worth your investment?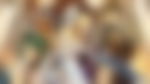 ADVERTISEMENT
Article continues below this ad
Zhongli and other four-star characters in his banner
Zhongli will be the featured five-star character in the Gentry of Hermitage banner. Along with him, three more four-star characters will be available: Yanfei, Noelle, and Diona. Yanfei is a new four-star character and belongs to the Pyro element.
miHoYo designed her more like a main damage dealer and all her attack revolves around her charged attack. Hopefully, she will be as strong as Ningguang and her constellation may help her rival, Klee, at some point.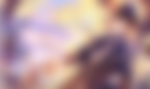 Diona is another great four-star character and is an amazing healer; moreover, her elemental skill provides a shield that helps a lot in difficult situations. Another character is Noelle, she belongs to the Geo element and players get a free copy of her at the start of the game.
Unfortunately, Noelle can't be fully utilized until players unlock her fifth constellation. It would be best to get as many as constellations you want in this banner and unleash her maximum potential.
Travelers, stock up on weapons and characters in the event wish to make your party stronger in combat!
 
During the event wish, the event-exclusive 5-star character "Vago Mundo" Zhongli (Geo) will recieve a huge drop-rate boost!#GenshinImpact pic.twitter.com/G9MYqQ0ec9

— Paimon (@GenshinImpact) April 26, 2021
Why Zhongli is one of the best support characters in Genshin Impact
Zhongli is an amazing support character who deals massive damage through his elemental burst. Zhongli's attack and defense both rise with respect to his HP. His shield can become so powerful that most players primarily rely on his shield strength.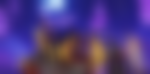 Moreover, his burst summons a meteor to smith his enemies. The meteor deals massive Geo DMG to opponents and applies the Petrification status to them. Overall, he is a great character and makes progress in the game very easy, and can be used in any team-comps.
ADVERTISEMENT
Article continues below this ad
Zhongli's banner is not bad, and you can even get great constellations on four-star characters if you get lucky. However, it would be best not to pull after you secure Zhongli in this banner and save your precious primogems for future characters.
ADVERTISEMENT
Article continues below this ad