Genshin Impact 1.6 Update: How to Build Sucrose Following Elemental Mastery Buff
Published 06/14/2021, 12:41 PM EDT
---
---
A lot of characters received a fair amount of attention after the Elemental Mastery buff in Genshin Impact. Earlier, mostly nobody liked to use Lisa in their team. But now, they are changing their opinion about her. However, out of all the characters Sucrose has now become one of the strongest characters in the game after these buffs.
ADVERTISEMENT
Article continues below this ad
Sucrose and other characters belonging to the Anemo element are receiving the most benefits from the buff. Before the 1.6 update, players had to build Sucrose as a support or sub damage dealer. Interestingly, now she can do both roles at the same time thanks to the Elemental Mastery buff.
Release Sucrose max potential in Genshin Impact
ADVERTISEMENT
Article continues below this ad
Artifacts
Most of the Sucrose damage comes from the Elemental Mastery stat. Thus, building her based on high Elemental Mastery was the only significant choice even before the 1.6 update. If you want to make her based on her damage, then giving her an Elemental mastery goblet will be best.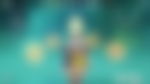 Other than this, a splendid choice of artifact for her is a full piece of Viridescent Venerer. The four-piece helps a lot in unleashing her full potential as it increases Swirl DMG by 60%. Furthermore, it decreases the opponent's Elemental RES to the element infused in the Swirl by 40% for 10s.
However, acquiring all four Viridescent Venerer pieces with descent stat may take some time. Therefore, giving her a two-piece set of Viridescent Venerer and Wanderer's Troupe will be great. One will increase Anemo DMG Bonus by 15% and the other will provide 80 Elemental Mastery.
Weapons
ADVERTISEMENT
Article continues below this ad
Any five-star catalyst weapon will be a significant choice for her. However, due to the terrible drop rate introduced by miHoYo, not all players will have a five-star catalyst. Indeed, most of them will rely on a four-star weapon and luckily the best weapon for her is craftable and free.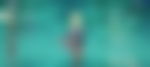 The best four-star weapon is Mappa Mare and you can craft it from the blacksmith in the game and it has Elemental Mastery as a sub stat. Other than that Solar Pearl and Blackcliff Agate are suitable options. In case you get lucky with the gacha system and get The Widsith, then it's also a superb choice for her.
ADVERTISEMENT
Article continues below this ad
WATCH THIS STORY: Upcoming characters in Genshin Impact