Genshin Impact 1.6 Update: Klee vs Kazuha- Who Is Worth Your Investment?
Published 06/03/2021, 12:01 PM EDT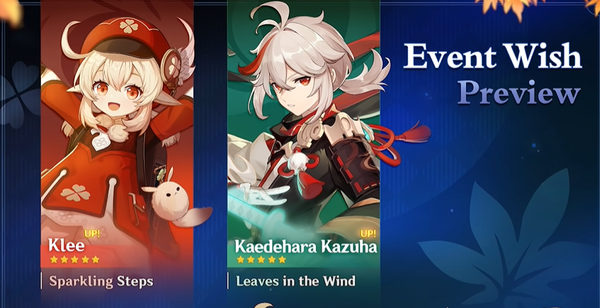 ---
---
The 1.6 update for Genshin Impact is only a few days away. It will introduce a new character, world boss, and many mini-events. In addition to that, the update will also introduce a new story quest which will continue the story left behind in 1.5.
ADVERTISEMENT
Article continues below this ad
Indeed, most players are excited about the upcoming characters in the update. Klee will have her re-run banner in the upcoming update while Kazuha will be the first character from Inazuma. But who is really worth your investment?
ADVERTISEMENT
Article continues below this ad
Klee returning to Genshin Impact with the 1.6 update
Klee belongs to the Pyro element, which is currently the strongest element in the game. The major reason being the Melt and Vaporize reaction that Pyro element triggers deals most damage as compared to other elements. She plays the role of the main damage dealer and many players wanted to pull for her after they missed her first banner which was released at the beginning of the game.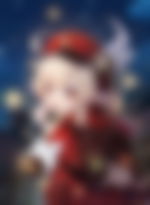 In addition to that, her cuteness attracts a lot of players towards her. Apart from her big damage numbers, many players want her to be on their team because of her charm and adorable looks. If you want a Pyro main damage dealer, then Klee is the suitable choice for you.
Kazuha, the first character from Inazuma
ADVERTISEMENT
Article continues below this ad
Kazuha is the only new character coming in the 1.6 update. He belongs to the Anemo element and will tell us about the Inazuma and the upcoming storyline. In the livestream, he completely dominated enemies with his elemental skill. He was able to jump over the opponents and do a plunging attack, just like Xiao.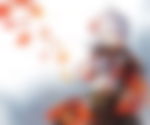 Moreover, his playstyle suggests that he will become the strongest Anemo character in the game. He is a lot more versatile than already introduced Anemo characters. Furthermore, he will be the first candidate who can rival Venti's elemental burst. Venti is one of the strongest support characters in the game, all thanks to his dominating burst.
ADVERTISEMENT
Article continues below this ad
Kazuha's burst has the same mechanics with a bigger AoE. Therefore, if you need a great support character or could not pull Venti in his re-run banner, then you should definitely pull on his banner.
WATCH THIS STORY: Upcoming characters in Genshin Impact
Trending Stories