Genshin Impact 2.0: The Ultimate Guide to Build the Inazuma Electro Traveler
Published 08/02/2021, 12:56 PM EDT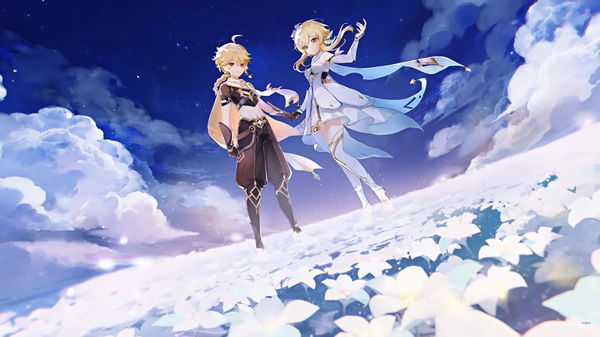 ---
---
After the arrival of Inazuma, players are not complaining about the lack of content in Genshin Impact. The new region has introduced new puzzles, exploring areas, and opponents. Players are enjoying the 2.0 update as it lets them discover some secrets of Inazuma while making some progress in the storyline.
ADVERTISEMENT
Article continues below this ad
Traveler is the only five-star character players get for free in the game. Besides that, Traveler is unique as other characters do not hold the vision. Being an exception, Traveler can use the power of all seven elements, and current players can switch between three elements.
Recently, miHoYo released the Electro Traveler and players are claiming it to be one of the best characters so far. The Electro Traveler can compete with other great support characters and is very variable for any team composition. Here's everything you should know before investing in the Electro Traveler.
ADVERTISEMENT
Article continues below this ad
Electro Traveler is game-changing in Genshin Impact
Electro Traveler elemental skill unleashes three swift thunder shadows that deal Electro DMG to opponents and leave an Abundance Amulet behind after hitting an opponent. Interestingly, each amulet grants you a 20% energy recharge on the active character and you can get your burst more often.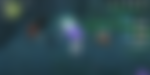 At constellation zero, you get two amulets; however, after activating constellation one you get one more amulet, making three amulets. Furthermore, you can get constellation one just by making progress in the game easily. The elemental burst is the most prominent ability of Electro Traveler.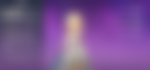 miHoYo describes Traveler's burst as," You call upon the protection of lightning, knocking nearby opponents back and dealing Electro DMG to them." In addition to that, when your active character's Normal or Charged Attacks hit opponents, they will call Falling Thunder forth, dealing Electro DMG.
When Falling Thunder hits opponents, it will regenerate Energy for that character. One instance of Falling Thunder can be generated every 0.5s. This makes Electro Traveler a great battery to provide energy to other characters. It also gives them a prominent space at your party.
Weapons and Artifacts
Electro Traveler requires a lot of energy recharge; therefore, the splendid strategy would be to get great stats on energy recharge on each artifact. It would be best to increase your energy recharge by at least over 200% to get the best results. Emblem of Severed Fate is a superb choice for the Traveler as it will help a lot in increasing the energy recharge.
ADVERTISEMENT
Article continues below this ad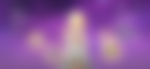 However, other than Emblem of Severed Fate, Noblesse oblige is a splendid choice for the Traveler. It's mainly because the four-piece set bonus helps a lot in increasing the whole party attack after using the elemental burst. Thus, you will get a big bonus for your main damage dealers while dealing impressive damage through the Traveler's burst.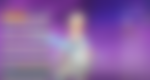 Since your primary strategy is to get as much energy recharge as possible, you must focus on weapons equally. All the weapons with energy recharge sub-stat are splendid choices. The best weapons would be Skyward Blade, Favonius Sword, Festering Desire, and Sacrificial Sword. Will you plan on building Electro Traveler? Let us know in the comments down below.
ADVERTISEMENT
Article continues below this ad
WATCH THIS STORY: Upcoming characters in Genshin Impact
Trending Stories